CREATIVE DIRECTOR / PHOTOGRAPHER
To celebrate Super Bowl 50 and Nike+ members who love the game, we created an on-the-ground activation in San Francisco and around the country. Nike Speed Drops featured an army of gold super cars making deliveries of SB50 Vapor Untouchable cleats, all signed and hand-delivered by Nike NFL stars.
TYPE: OUT OF HOME CAMPAIGN CLIENT: NIKE AGENCY: R/GA
"Nike Athletes dropped some insane product on fans in San Francisco. A Super Bowl Treat for Nike+ Members"
PRELUDE: HIGH SCHOOL STATE TITLES
As the fastest high school teams across the country prepared for the biggest game of their lives, Nike dropped by to deliver the ultimate on field advantage in dramatic style: by super car, speed boat or helicopter.
SPEED COMING TO SAN FRANCISCO
As Super Bowl 50 drew closer, we hinted at the upcoming Speed Drops in San Francisco through a series of teasers. Then days before the big event we sent out invitations to the city's most dedicated Nike+ members. The first to opt in locked their chance to get the drop right to their door.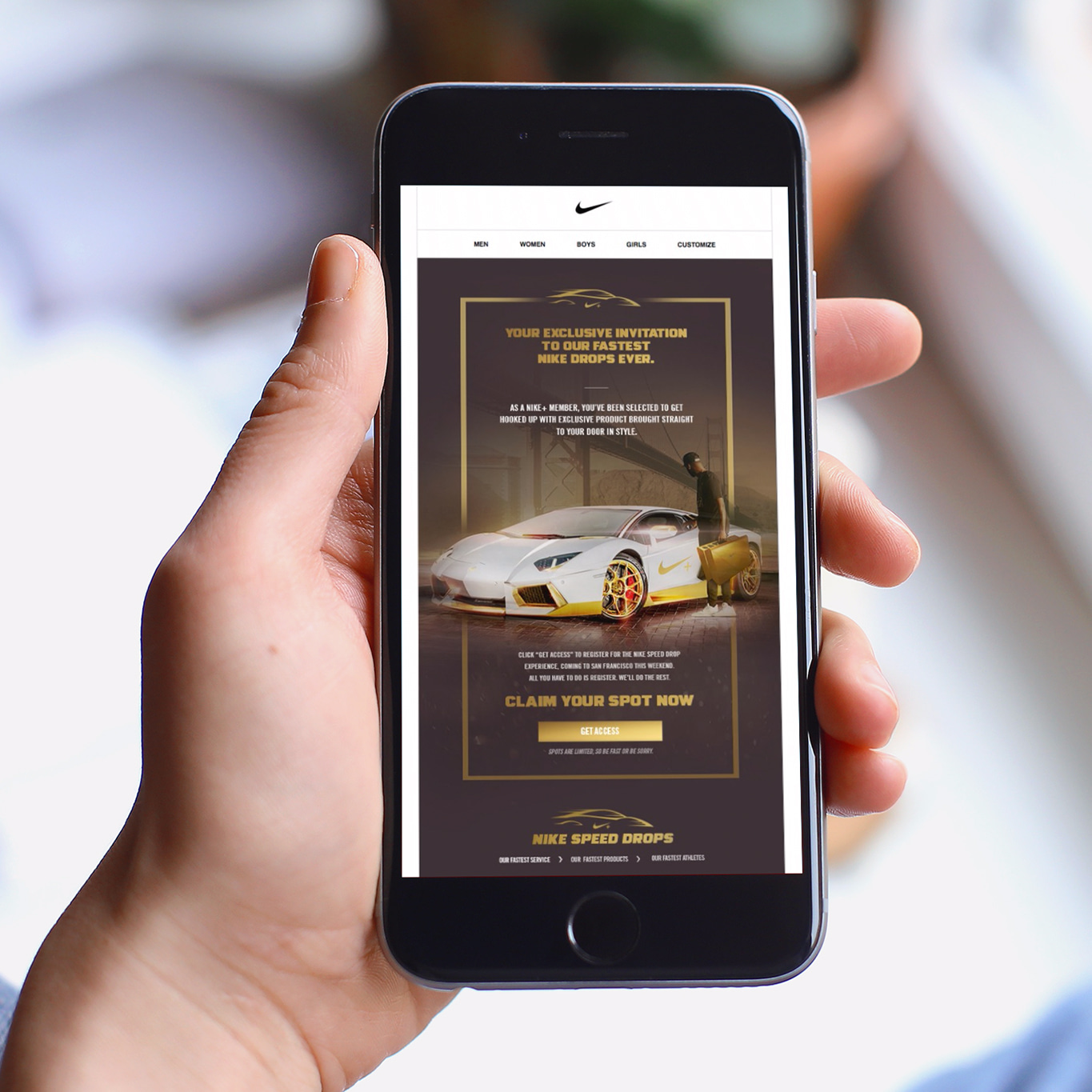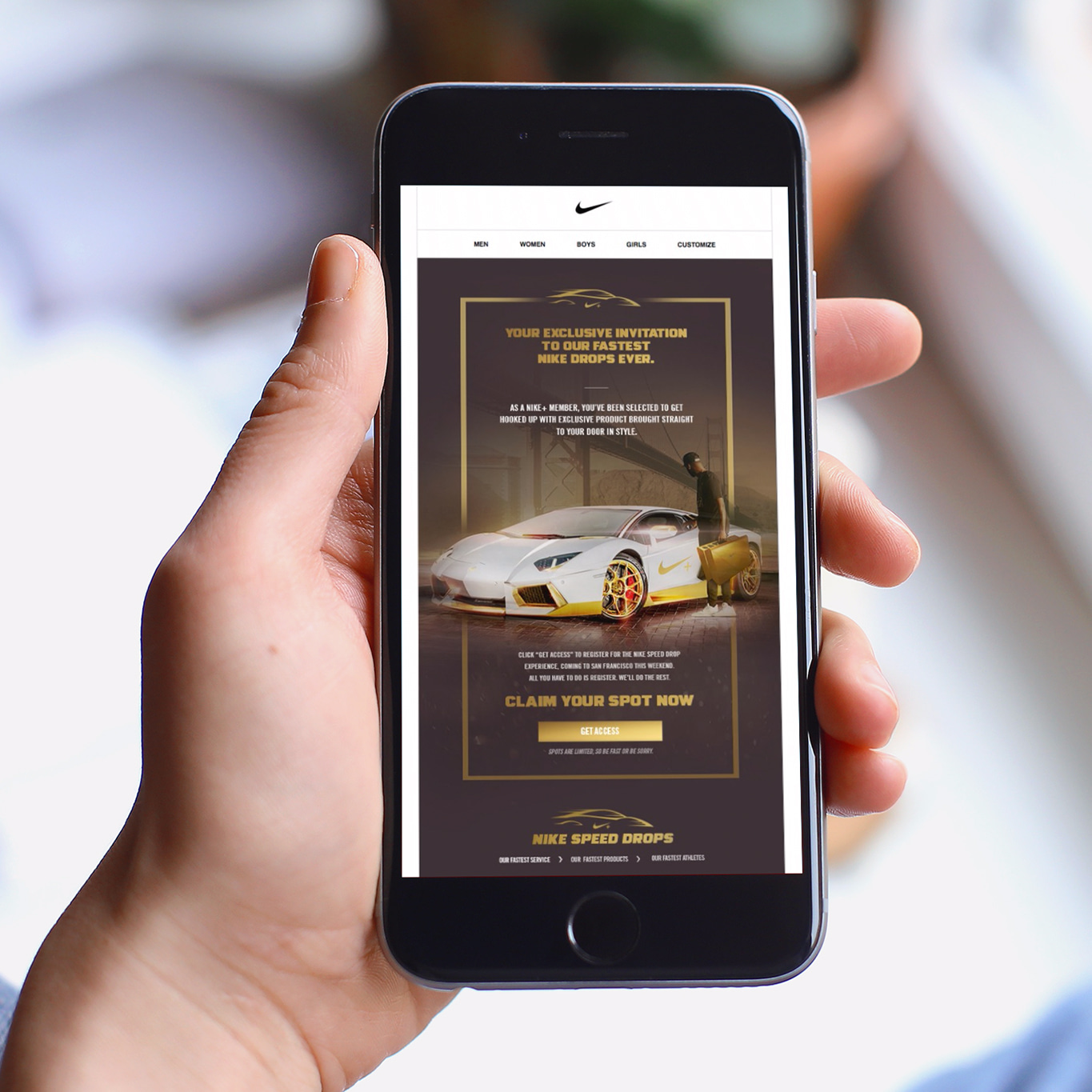 SPEED DELIVERED IN A SHINY GOLD BOX
The ten signed cleats were packaged in custom-designed metal briefcases that reflected the sleek and strong aesthetic of the shoe.
EDITORIAL PHOTOGRAPHY
I captured the action on the ground in SF sharing out the shots on @USNikeFootball and through players' social channels. This included photographing the NFL players for the campaign key art.
UP CLOSE AND PERSONAL
On a day when brands were relying on TV to reach the masses, Nike hit the streets getting much more up close & personal with some of its biggest fans. In addition to the hero execution, the team filmed the deliveries live via Snapchat and launched an all-inclusive social program.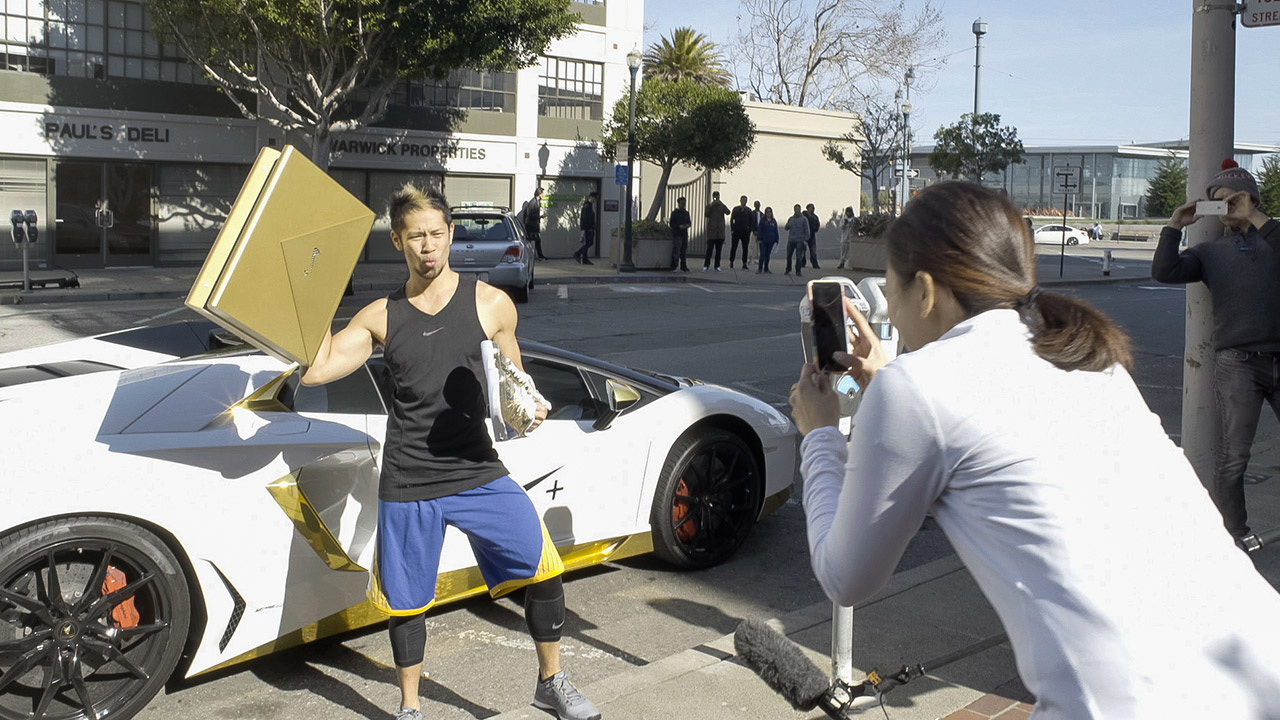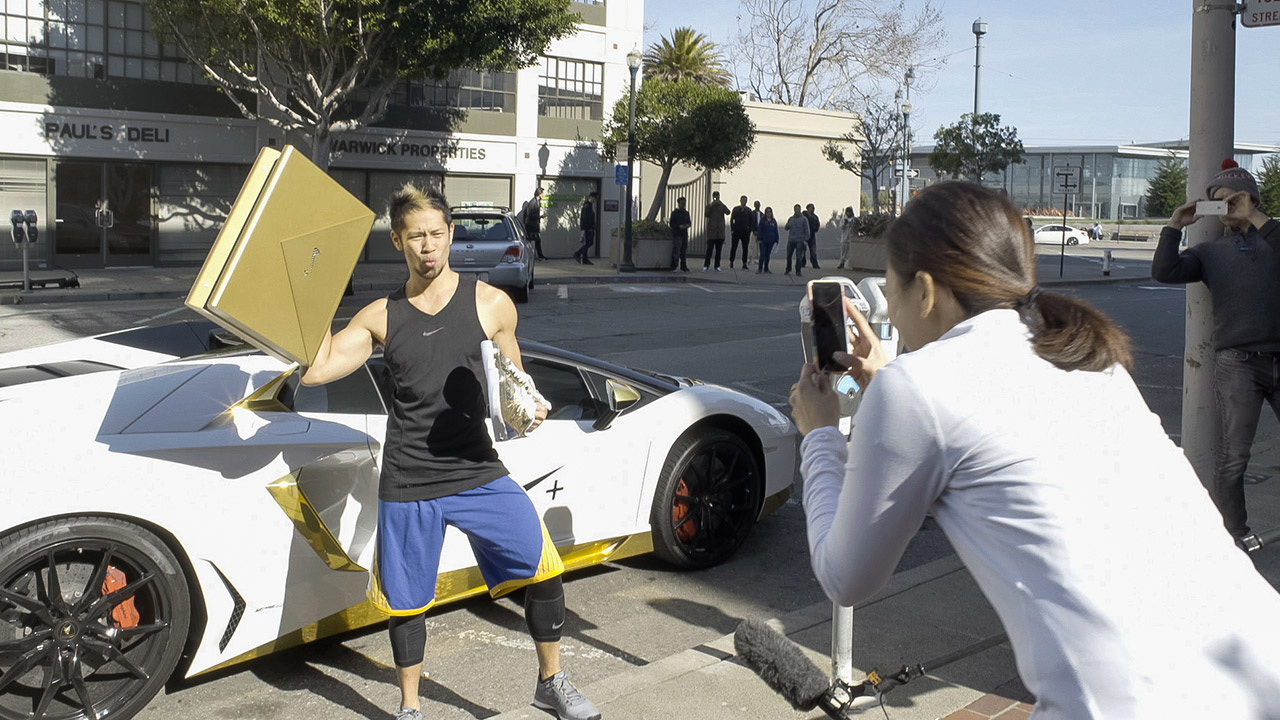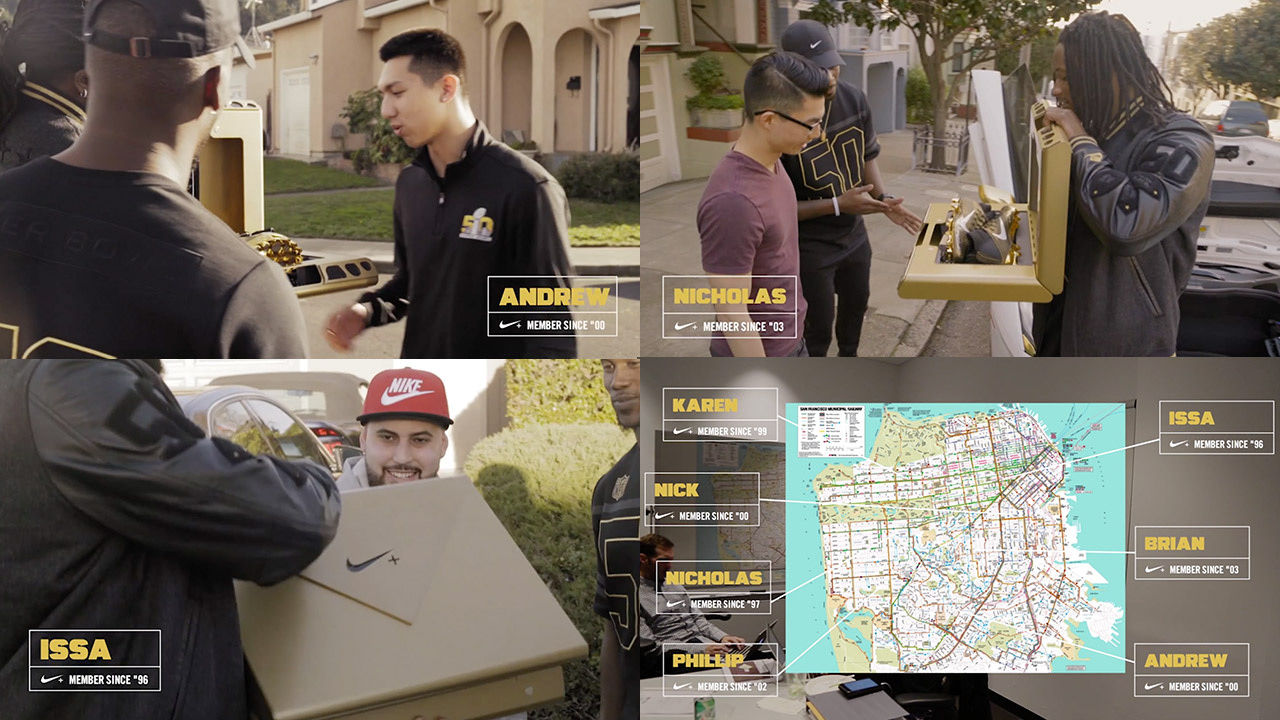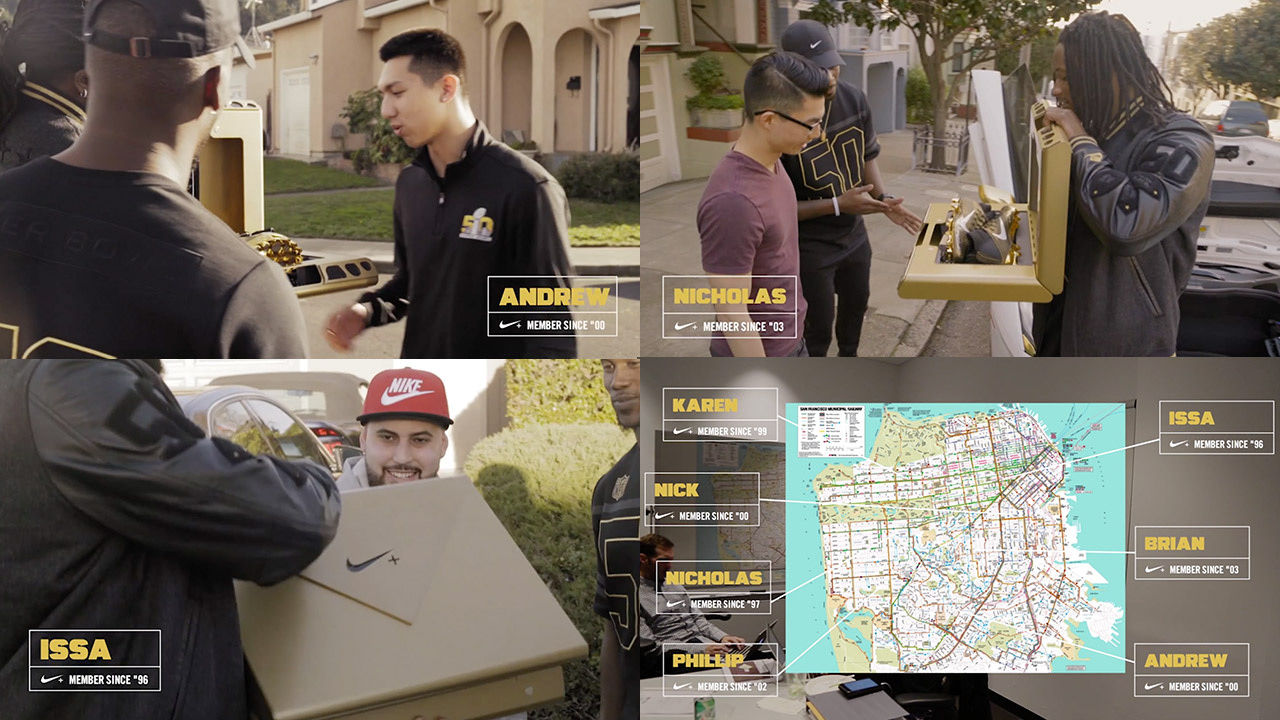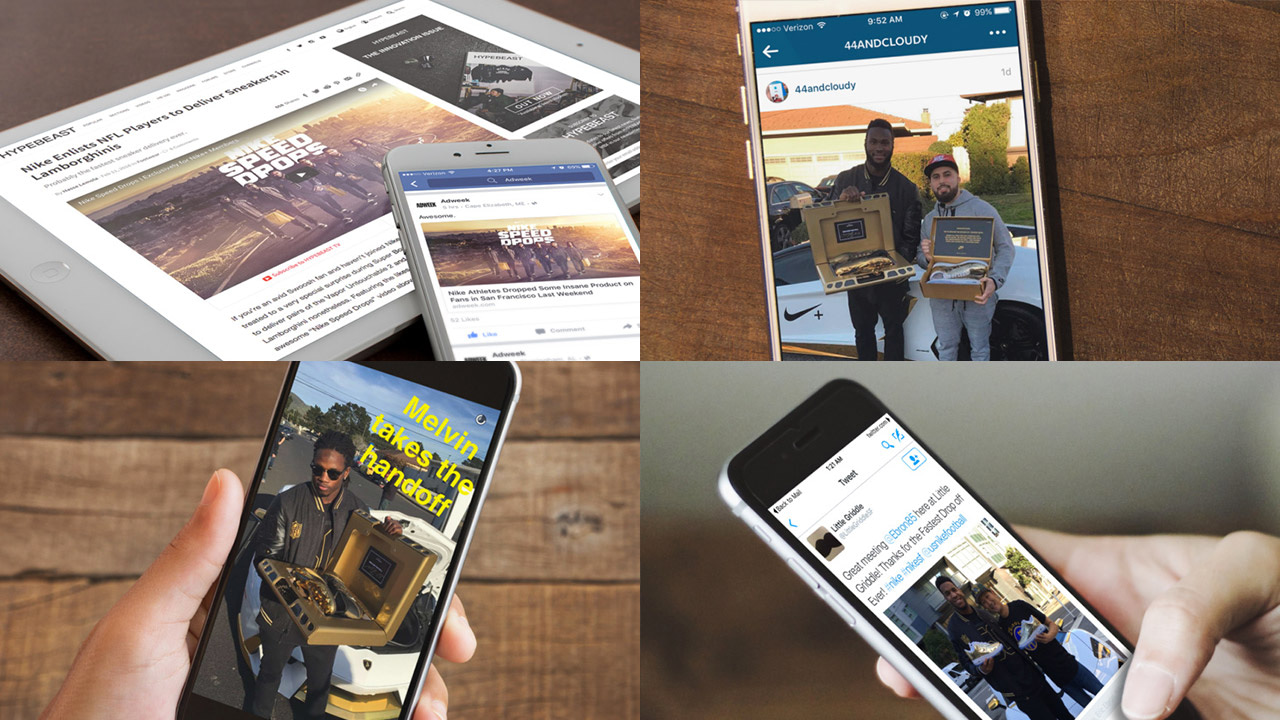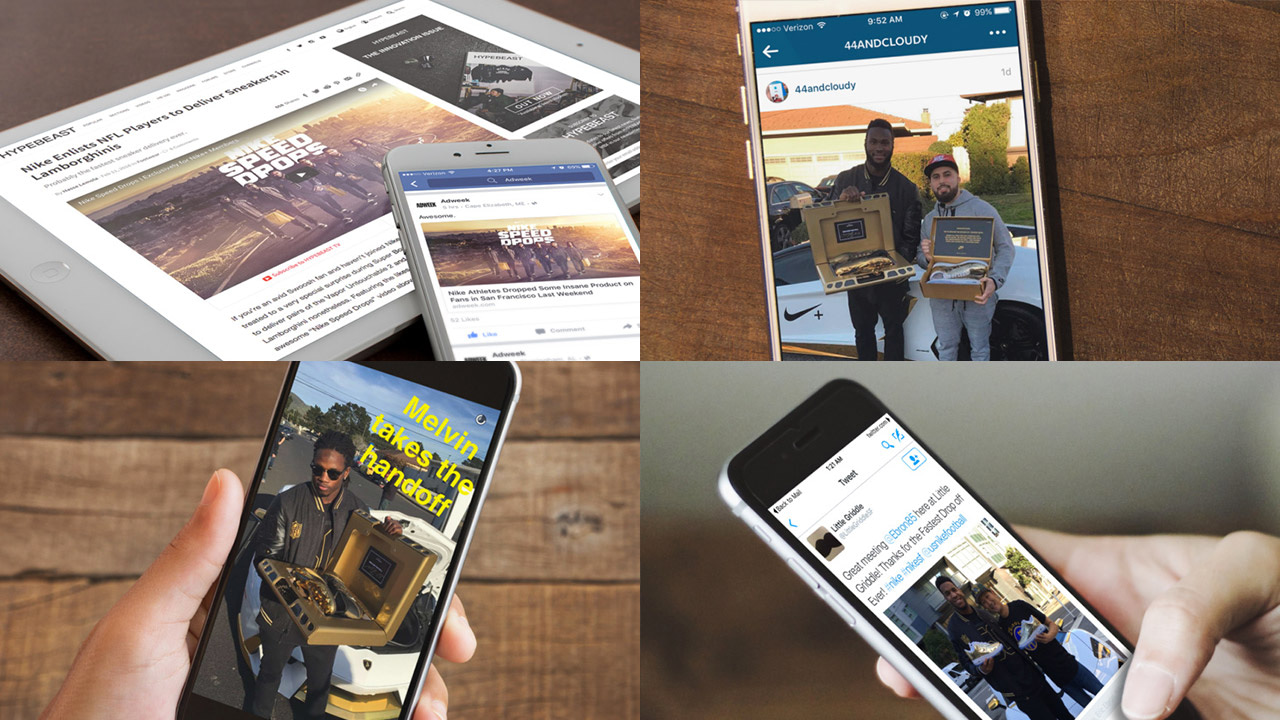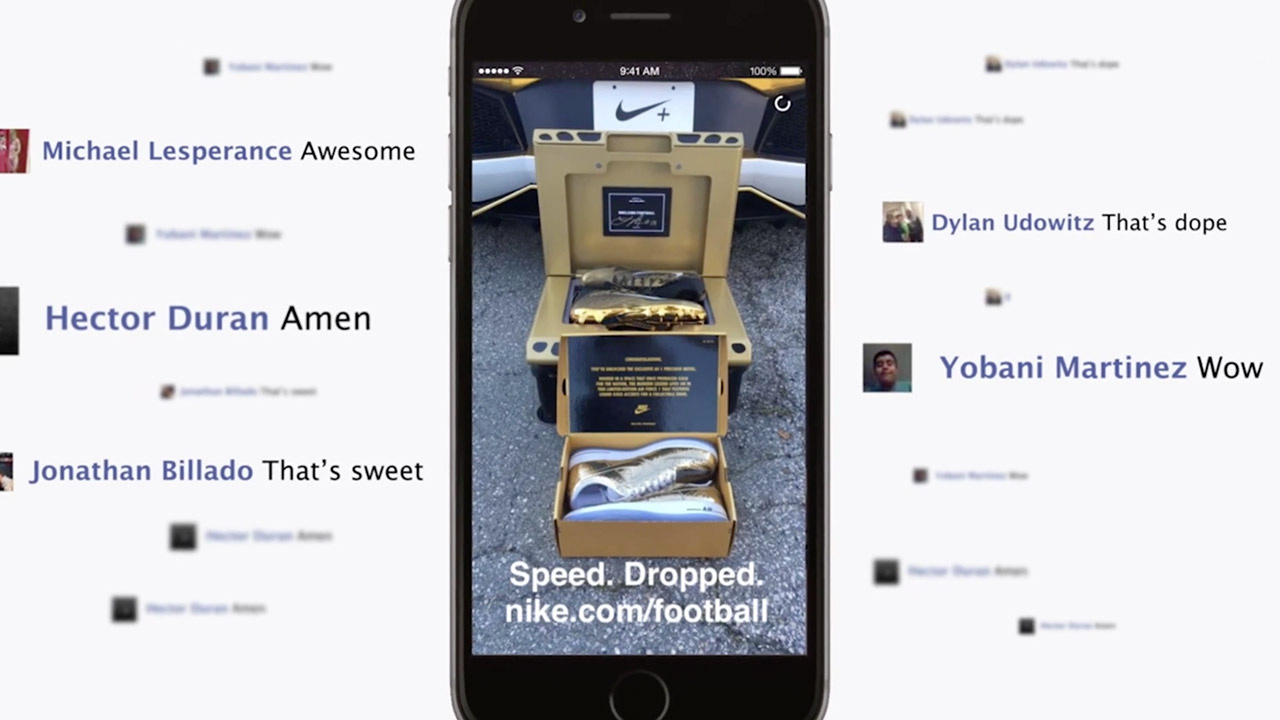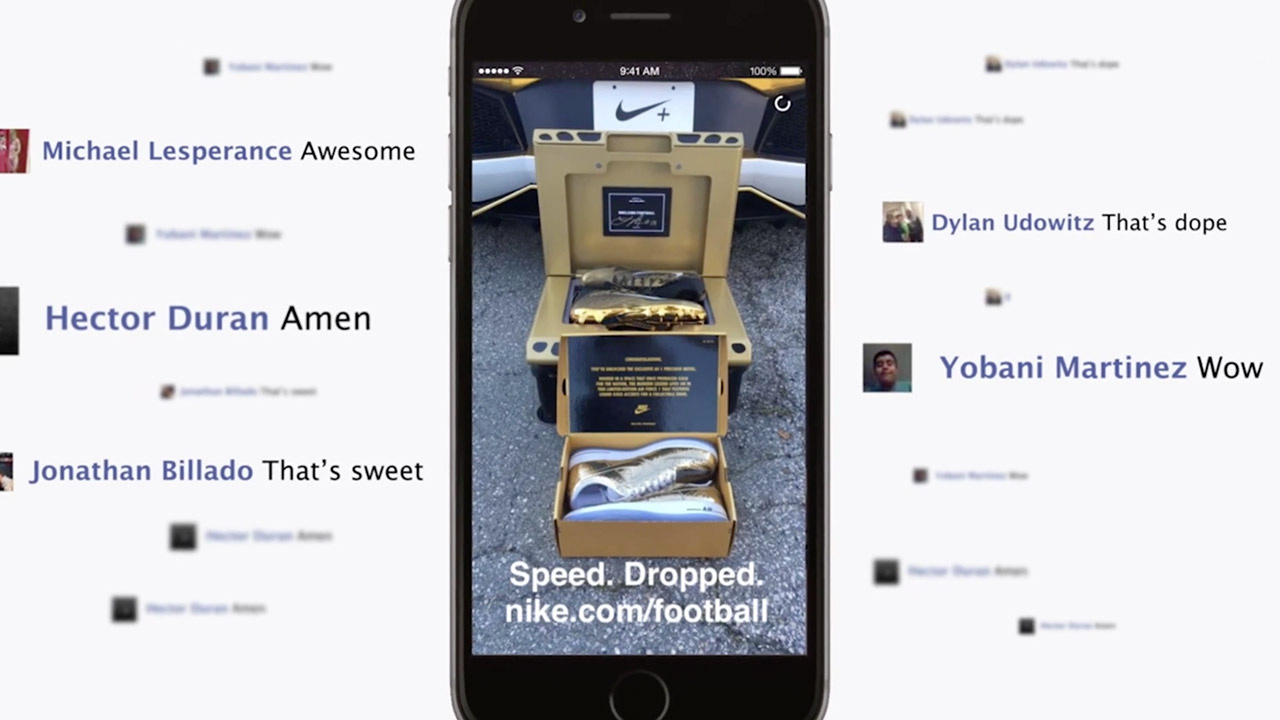 "Probably the fastest sneaker delivery ever"
HYPEBEAST
BEHIND THE SCENES / THANKS
We partnered with production company Brainfarm and director Sinuhe Xavier to capture the experience in San Francisco. It took a village to pull this campaign together. Thanks for everyone at R/GA and all partners for making this one a success.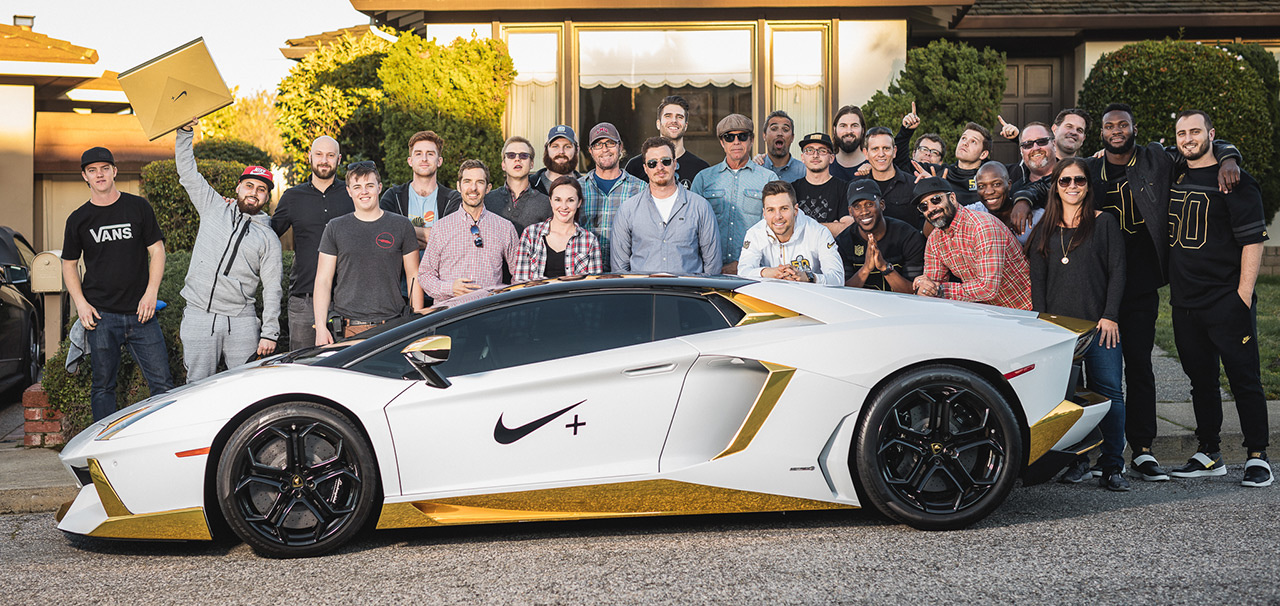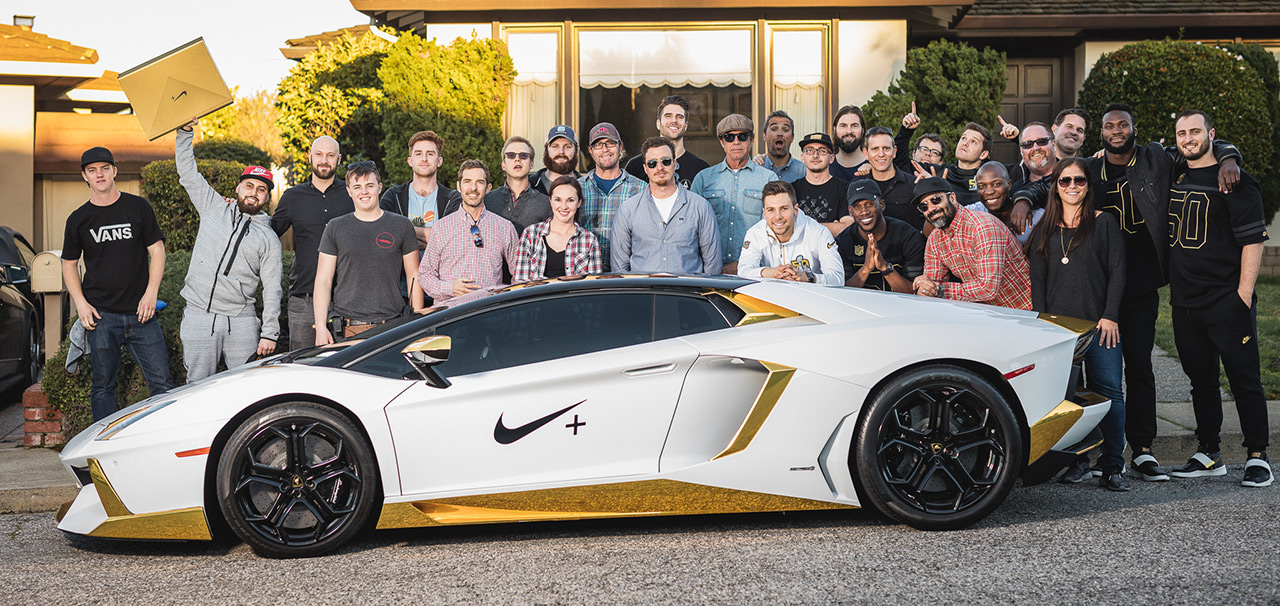 CREATIVE DIRECTOR & PHOTOGRAPHER
Ty Johnson

EXECUTIVE DIRECTOR DIRECTOR
Sammi Needham

ART DIRECTOR
Roberto Salas

SENIOR DESIGNER
Andy Wong

COPYWRITER
Anthony Roberts

DESIGN DIRECTOR
Rasmus Wangelin

CREATIVE DIRECTOR EXPERIENCE DESIGN
Xavier Gallego

EXPERIENCE DESIGNERS
Gonzalo Fiorina, Sam Brewton

PRODUCER
Beckley Mason

SENIOR PRODUCER
Kira Doyle

STRATEGY LEAD
Donny Jensen

SENIOR STRATEGIST
Jake Lemkowitz

STORYBOARD ARTIST
Steven Conaway

ASSOCIATE PRODUCER
Jessica Clinton


AGENCY - R/GA CONTENT STUDIO

EXECUTIVE PRODUCER
Guy Helson

SENIOR EDITOR
Kyle Graffam

EDITOR
Charlie Porter

MOTION GRAPHICS
Garrett Johnston

SOUND DESIGN
Michael Feuser

COLOR
Shawn King

BUSINESS AFFAIRS
Mairead Murray

CONTENT PRODUCTION DIRECTOR
Erica Jensen

DESIGN AND FABRICATION
Tomer Bengal