General Motors: Holden Australia
PRODUCT DESIGN LEAD / ART DIRECTOR
Australia's biggest automotive brand. Over 5 years I led product design and art direction for Holden's digital ecosystem. This included designing an extensive platform at Holden.com.au, plus many vehicle launch campaign sites and branded content experiences.
TYPE: PLATFORM & DIGITAL CAMPAIGN CLIENT: GM HOLDEN AGENCY: VISUAL JAZZ / ISOBAR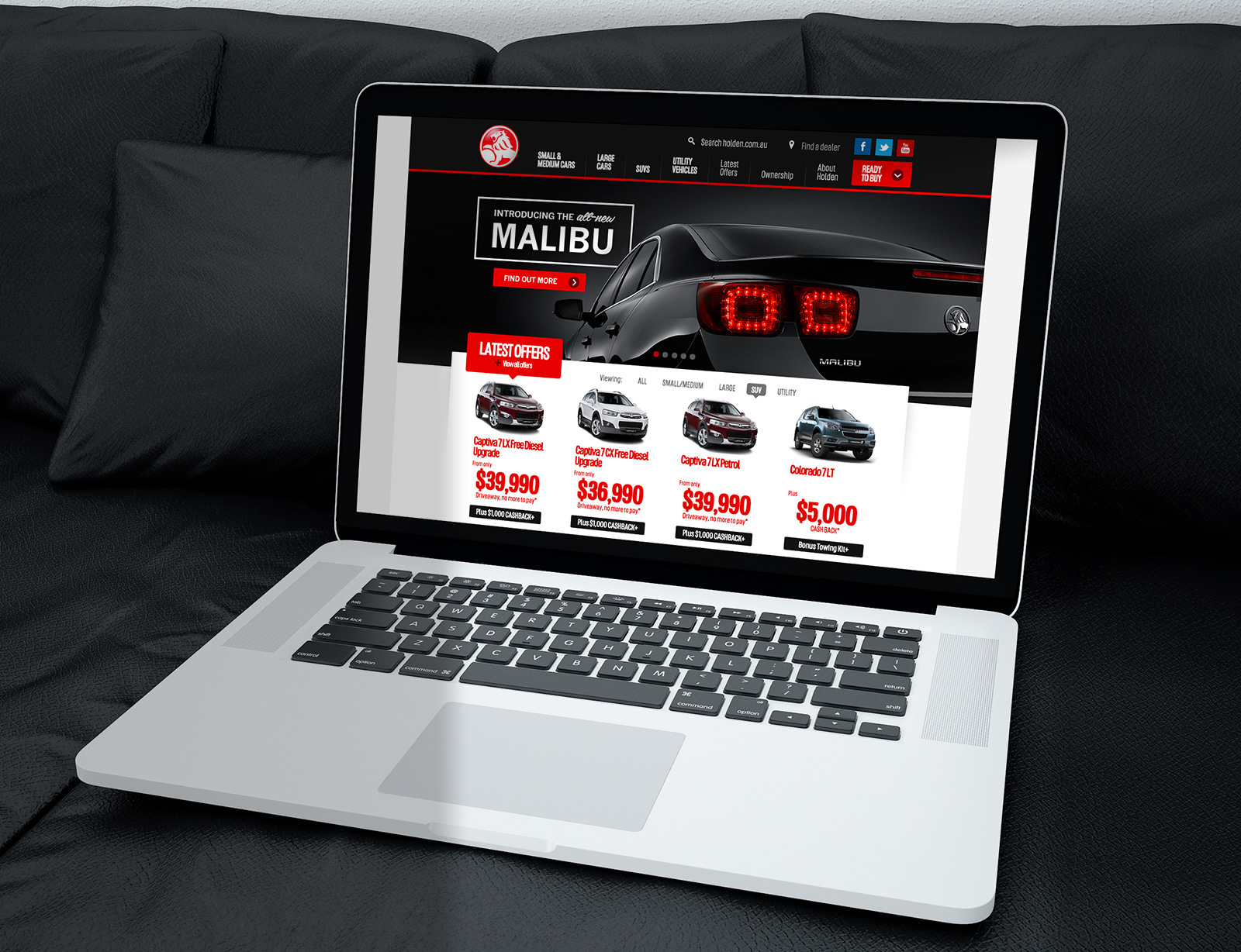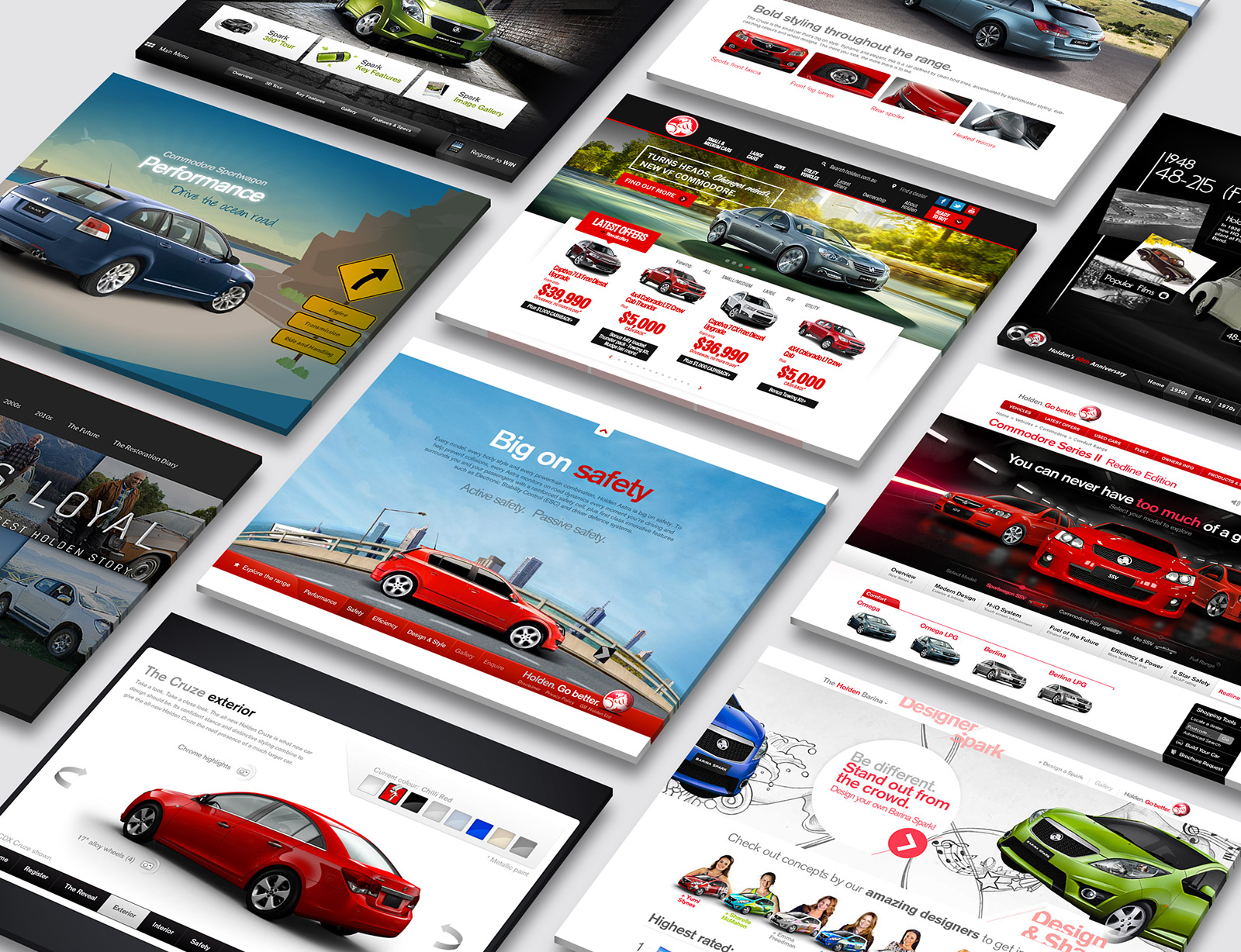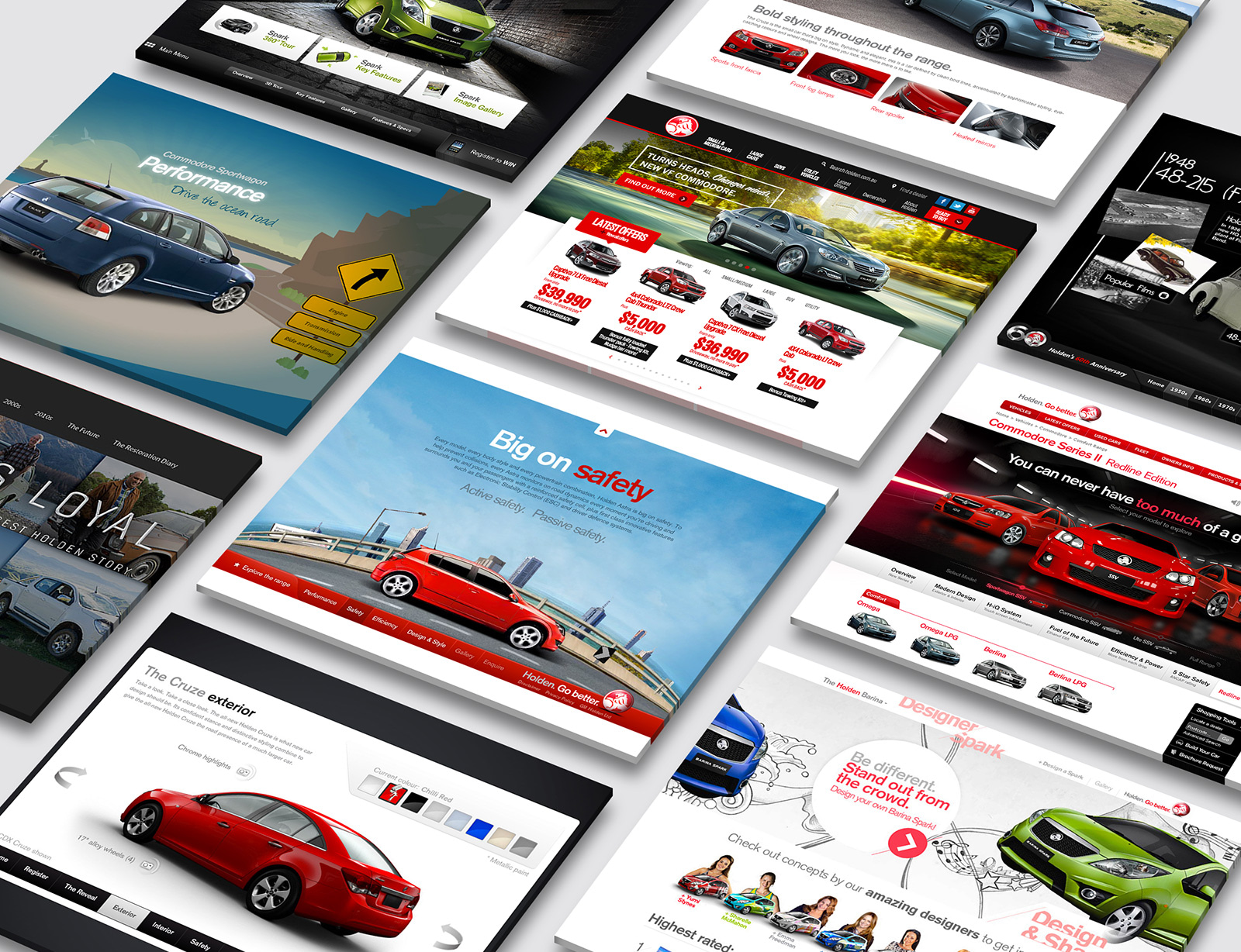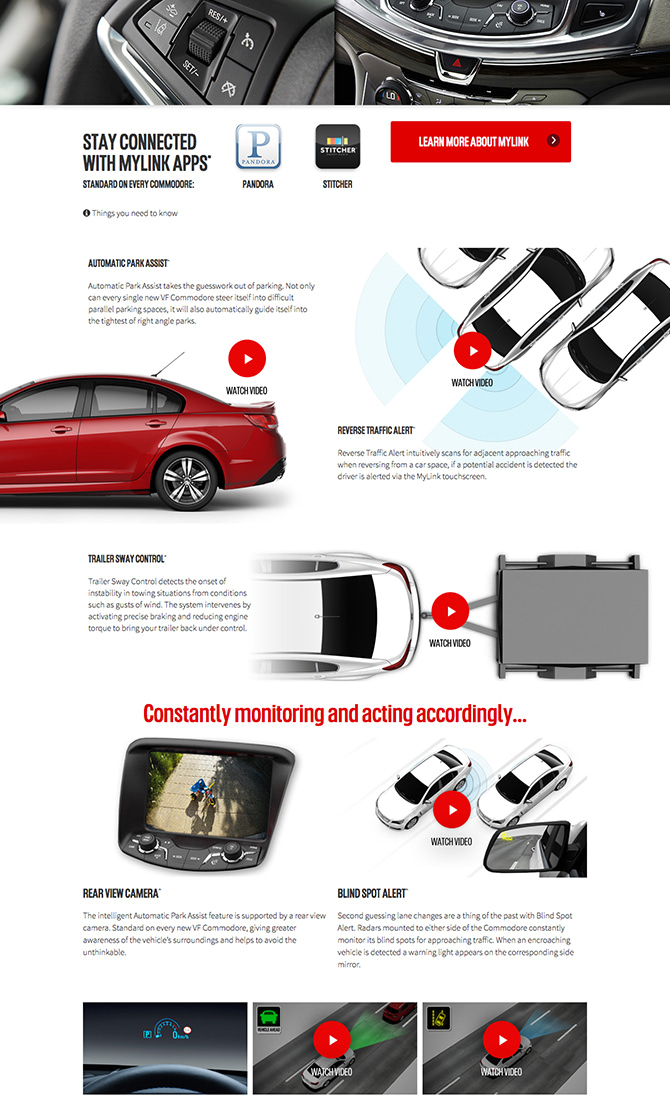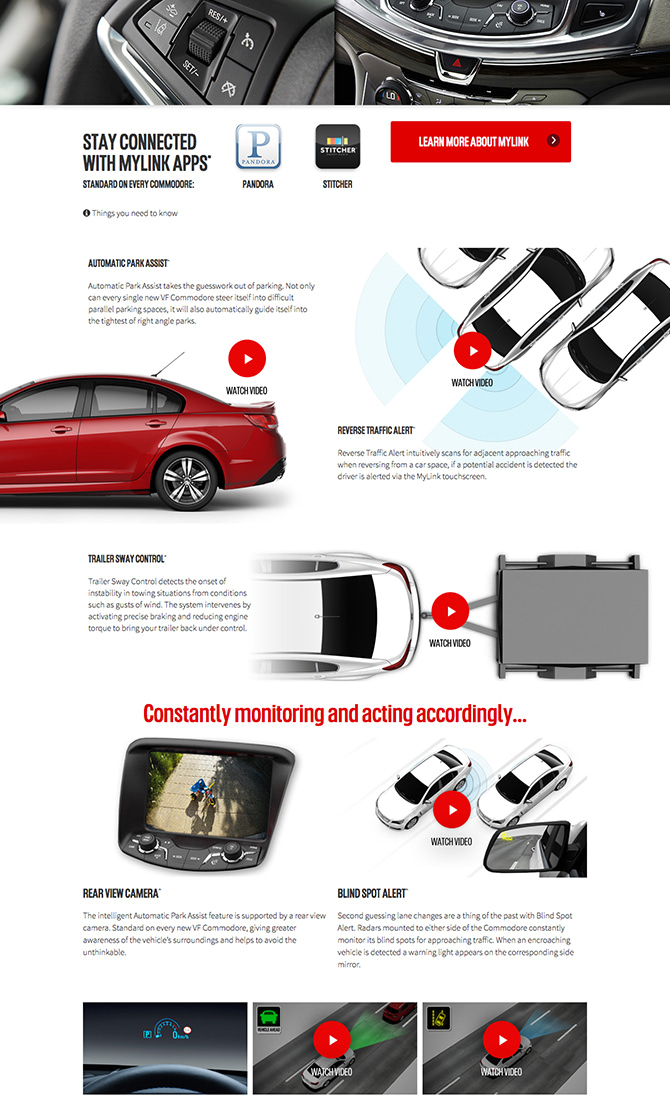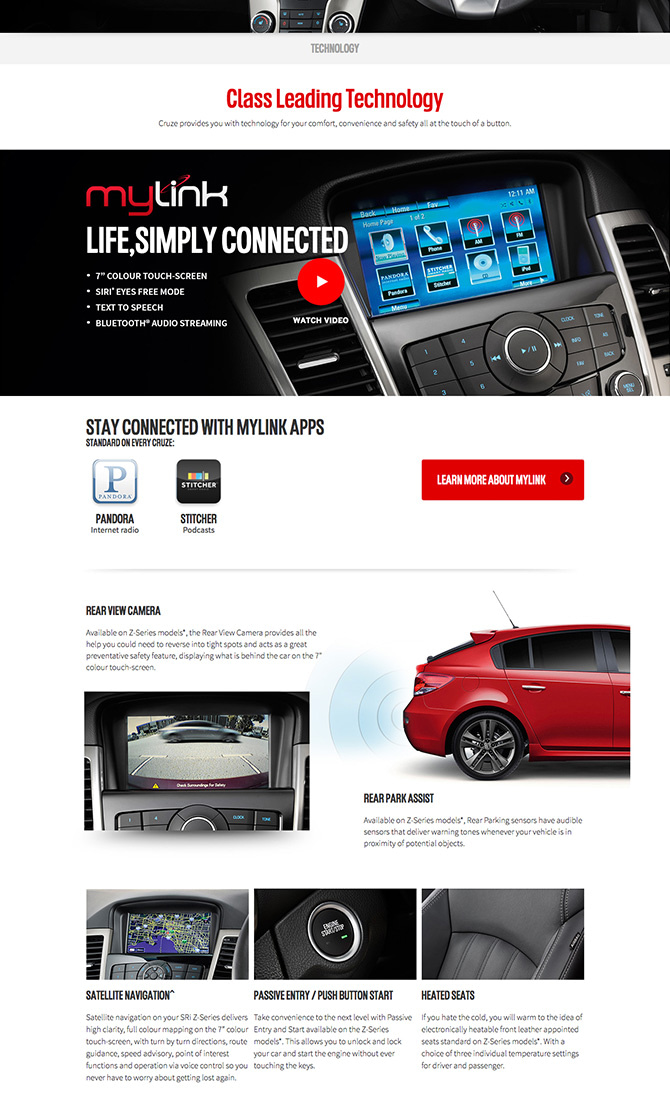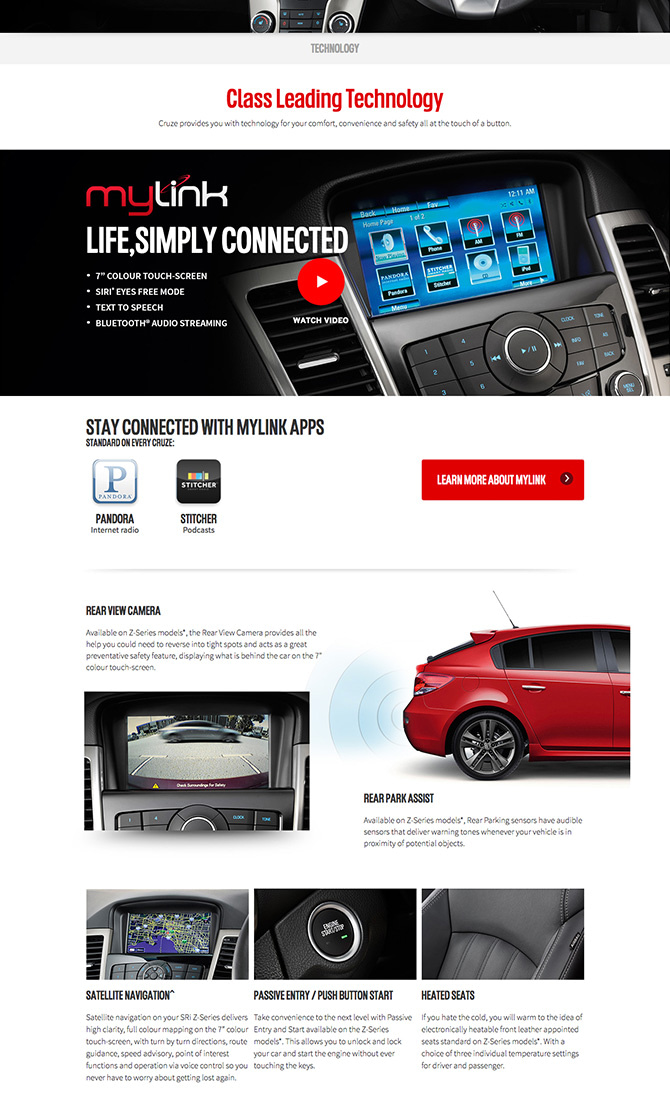 NEW VEHICLE LAUNCH CAMPAIGNS
Each new vehicle launched via its own custom promotion. In addition to the informational pages on Holden.com.au, we created digital campaigns with standalone product experiences targetted to unique audiences.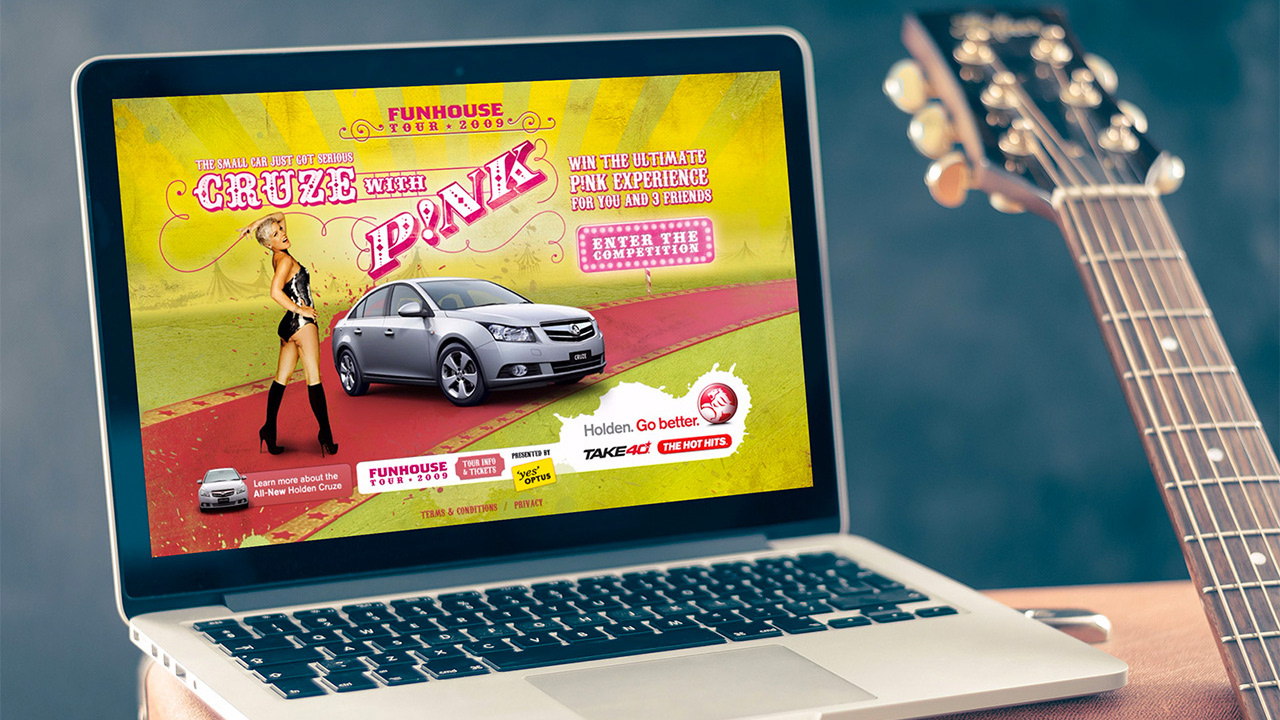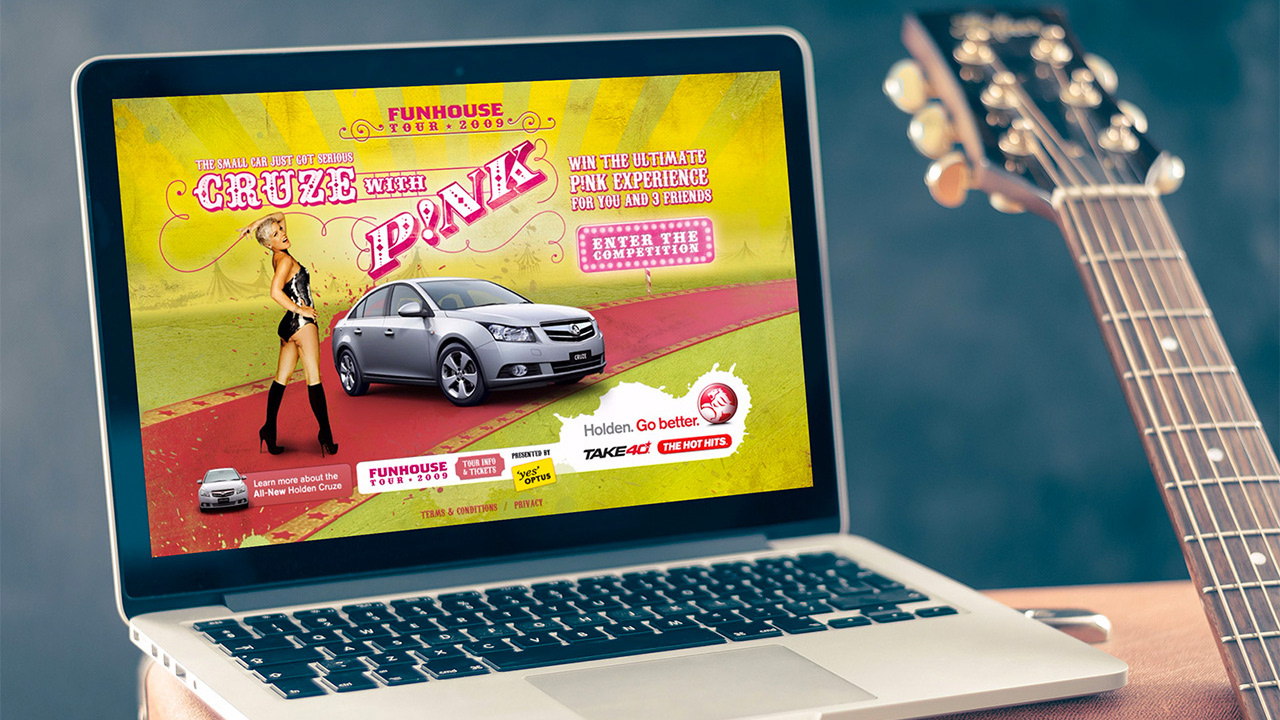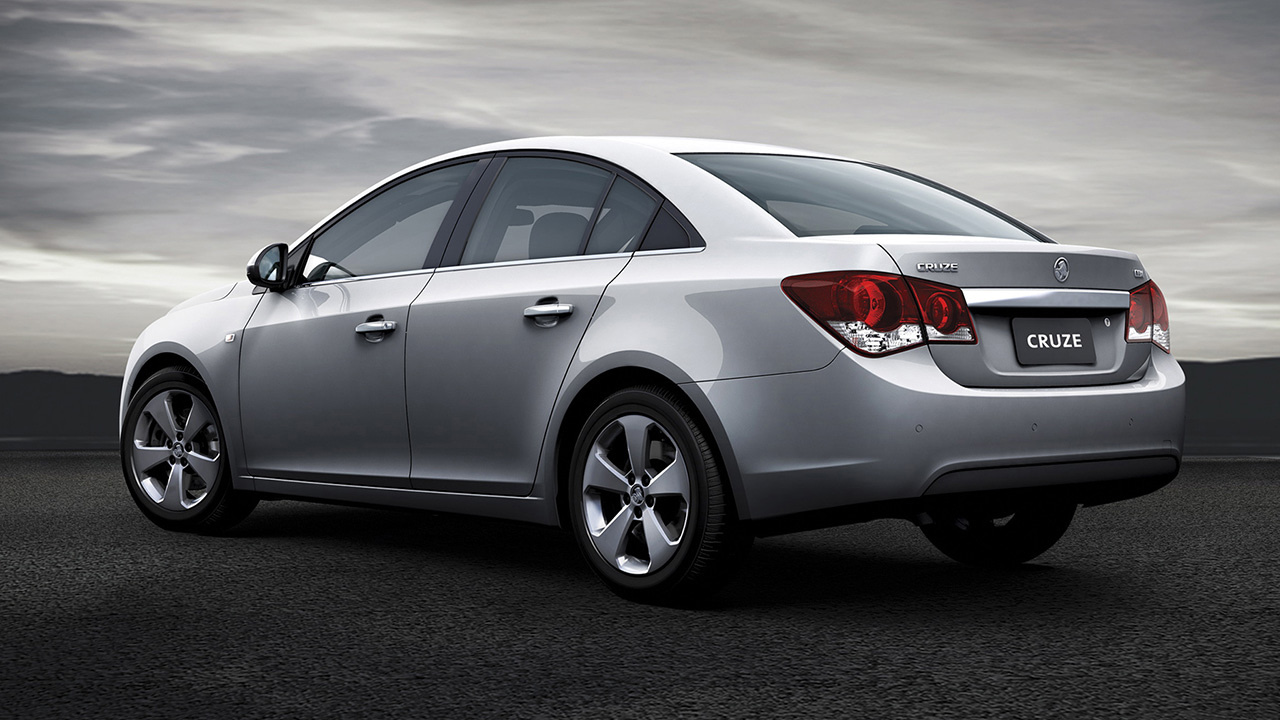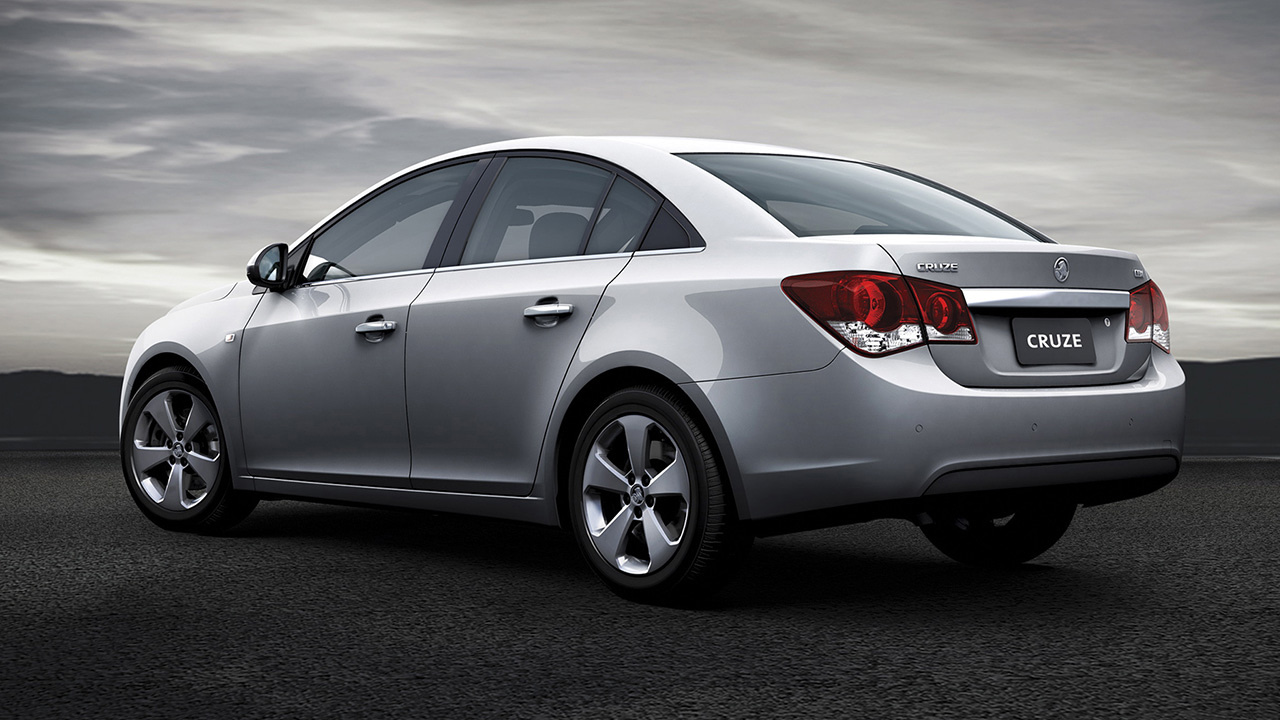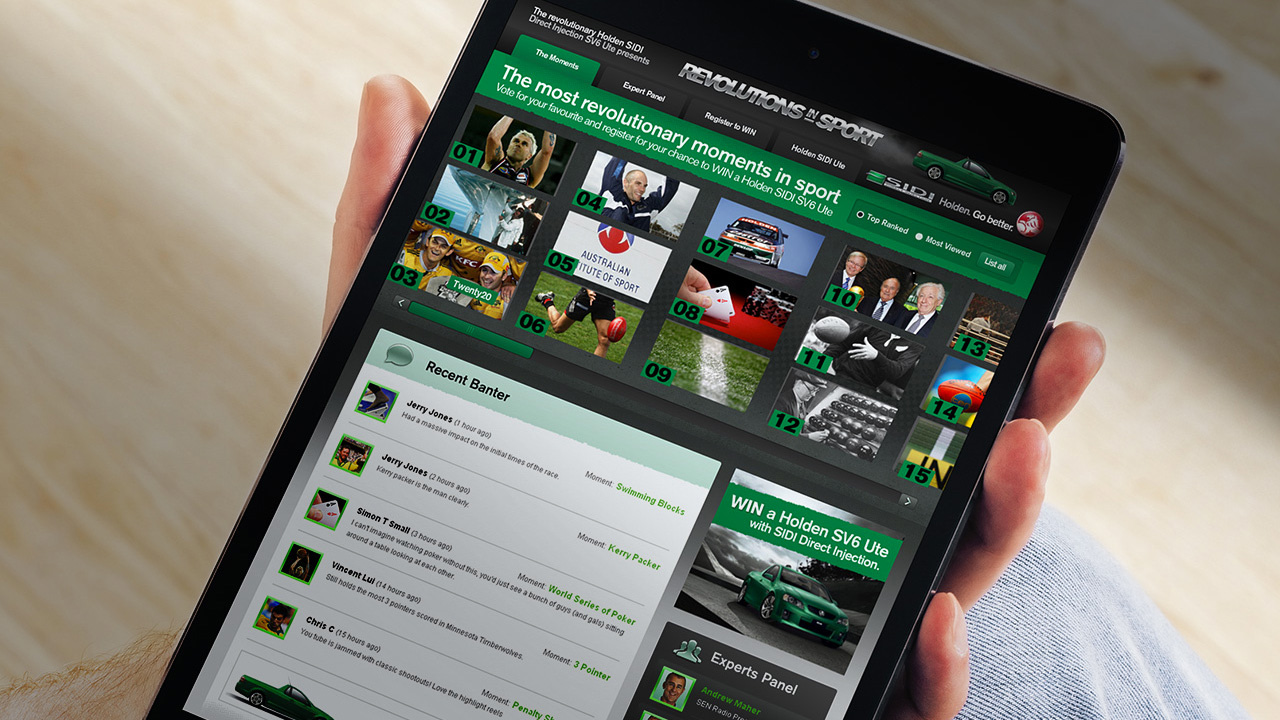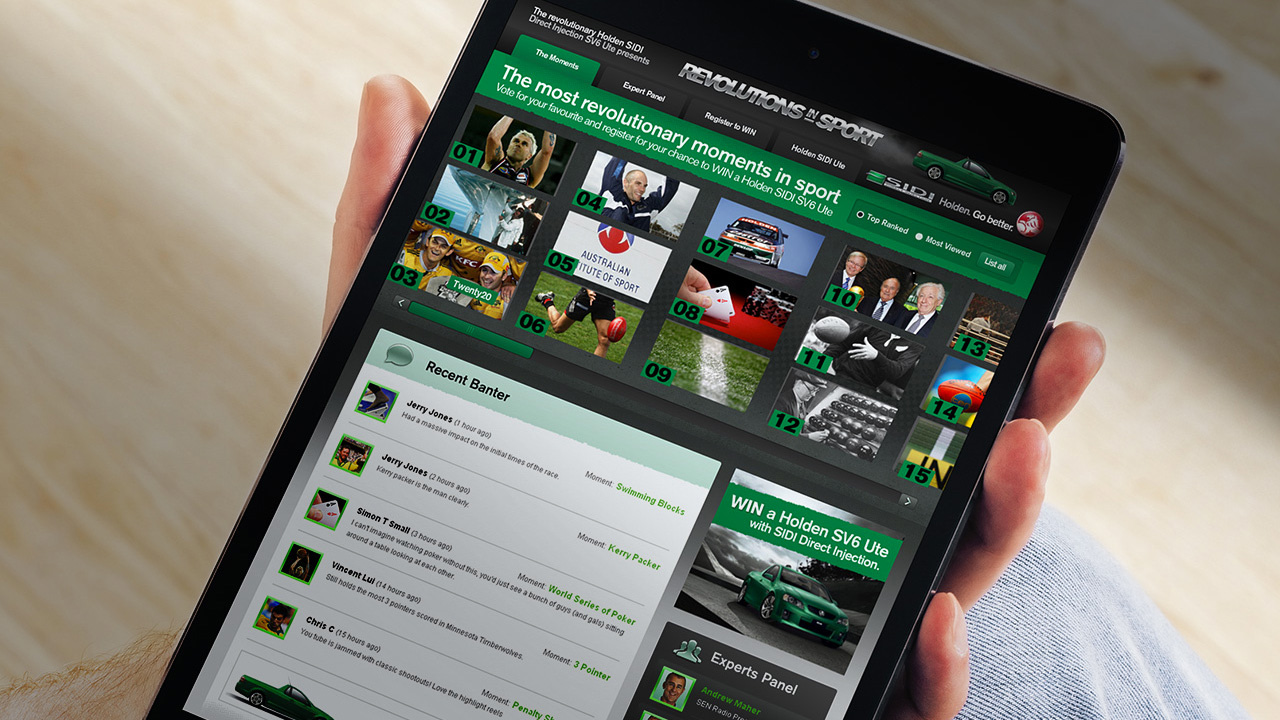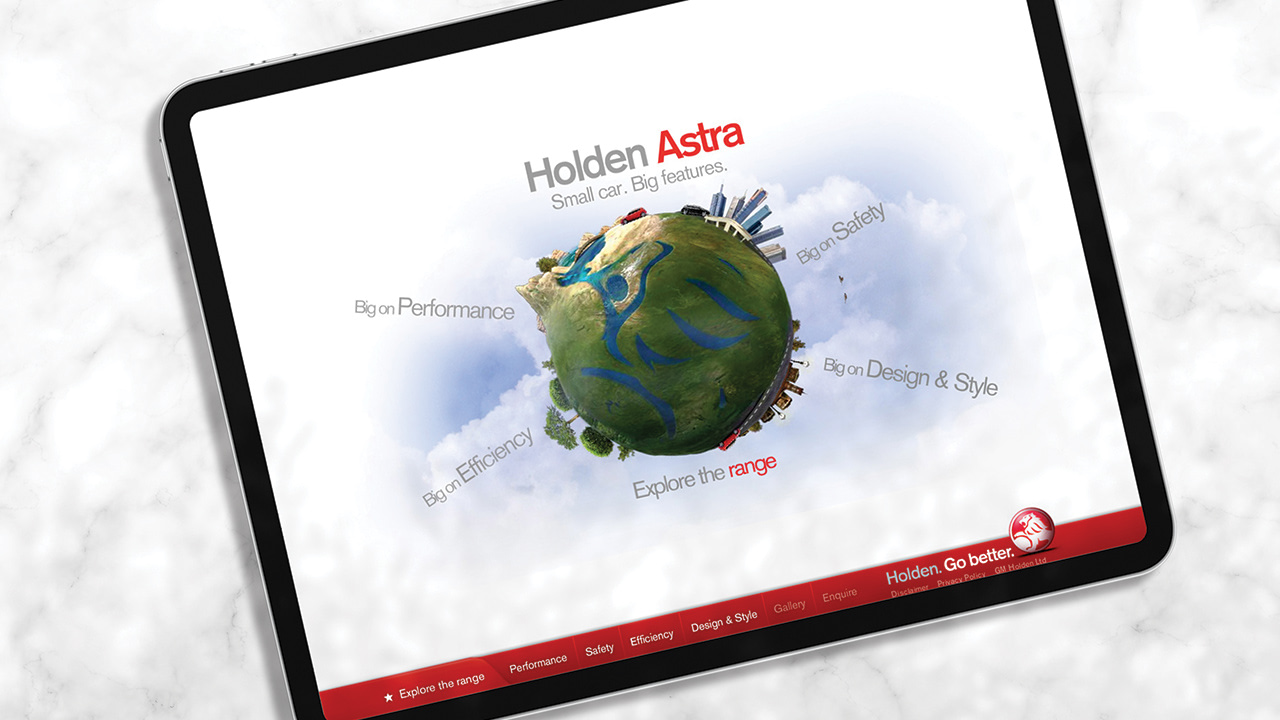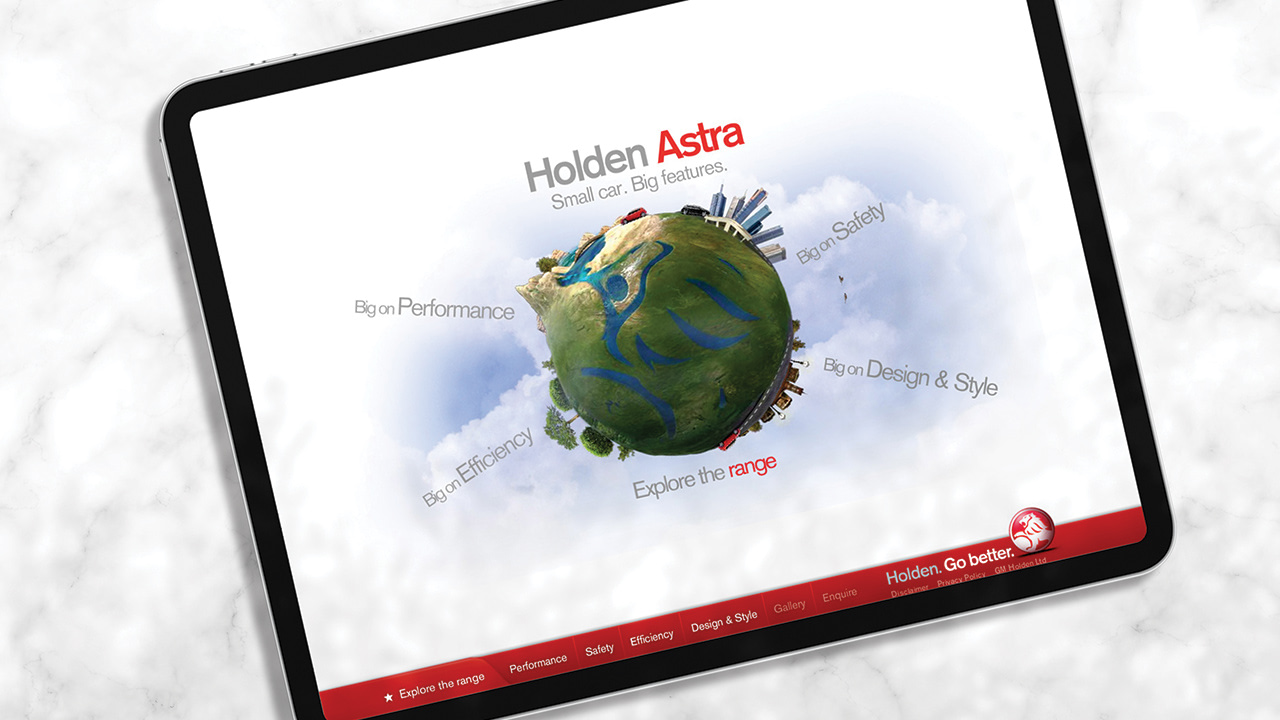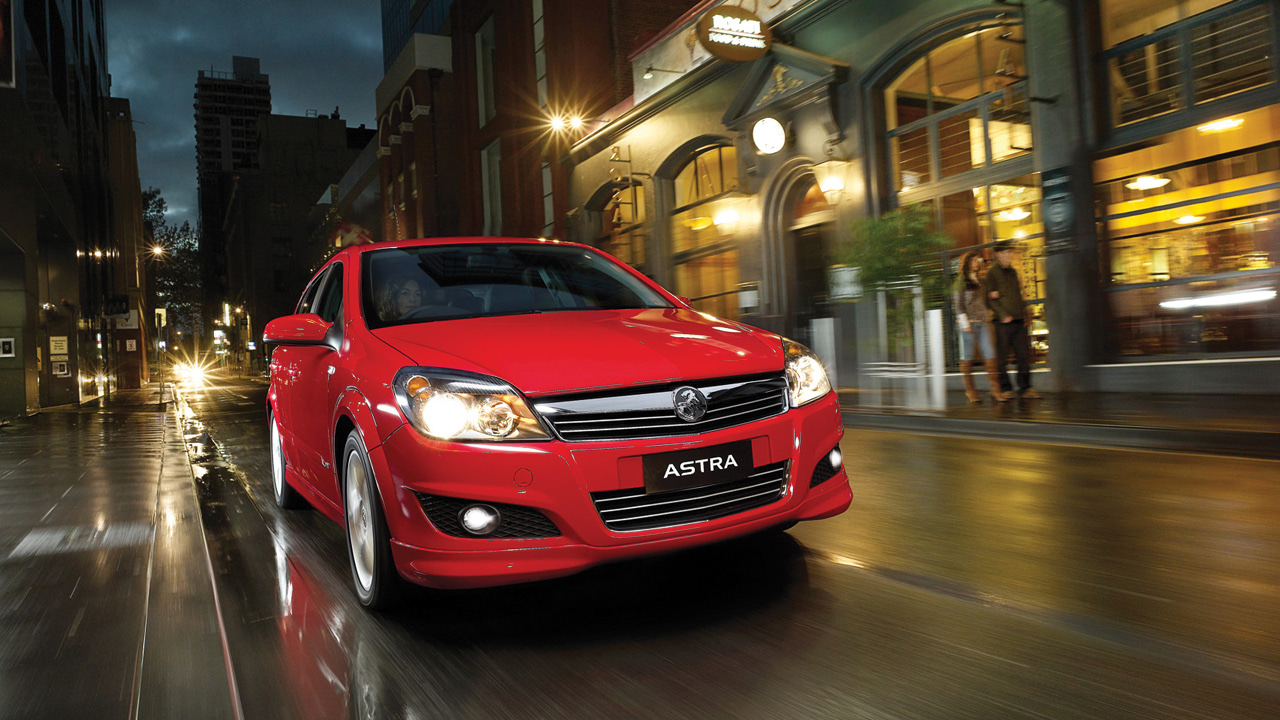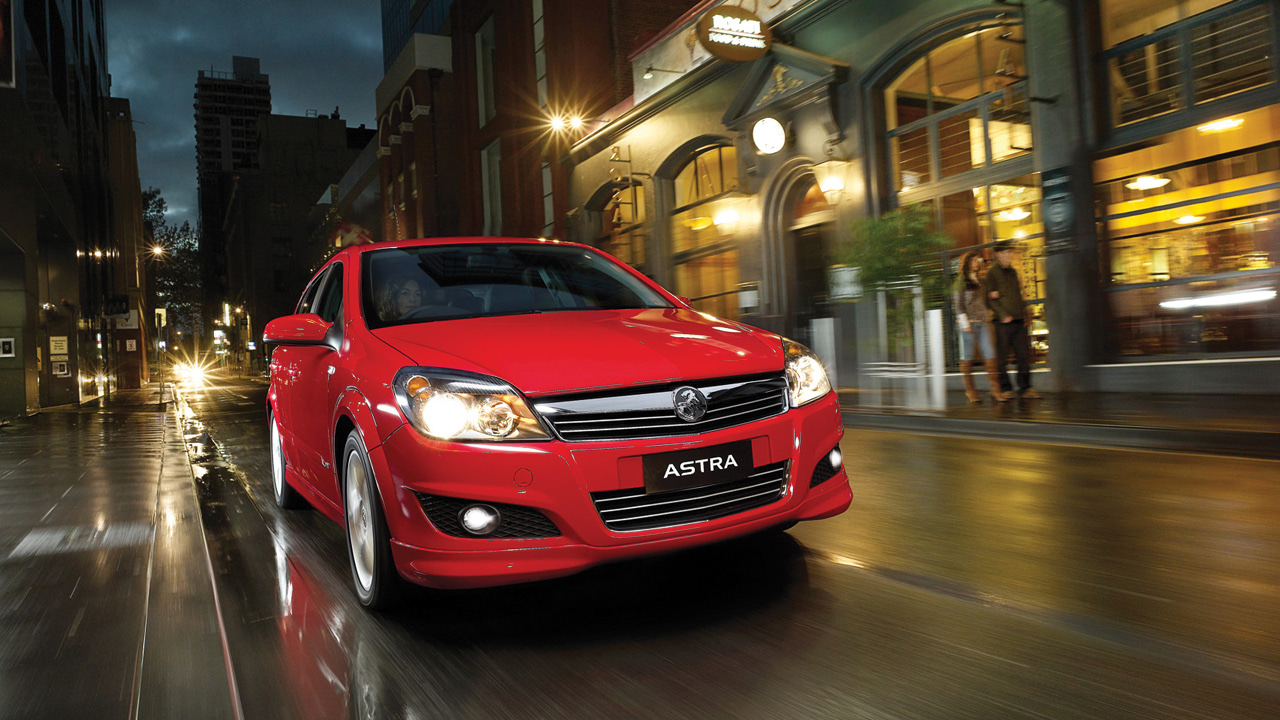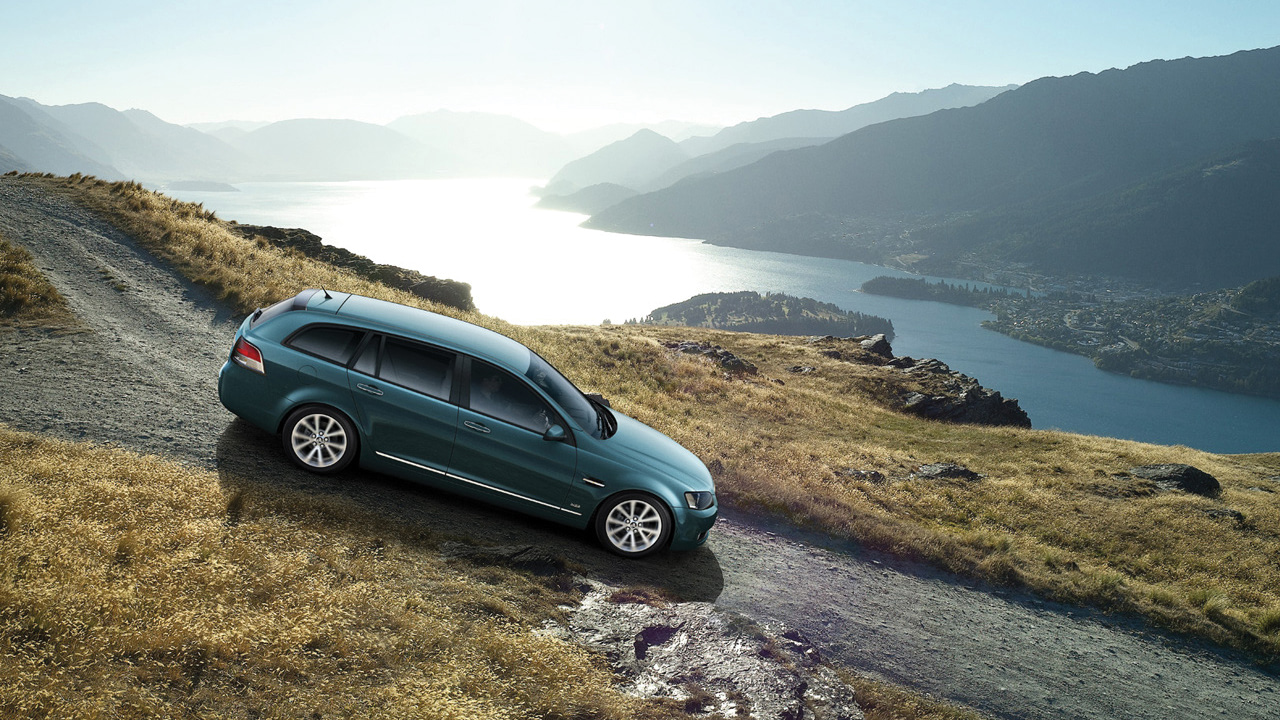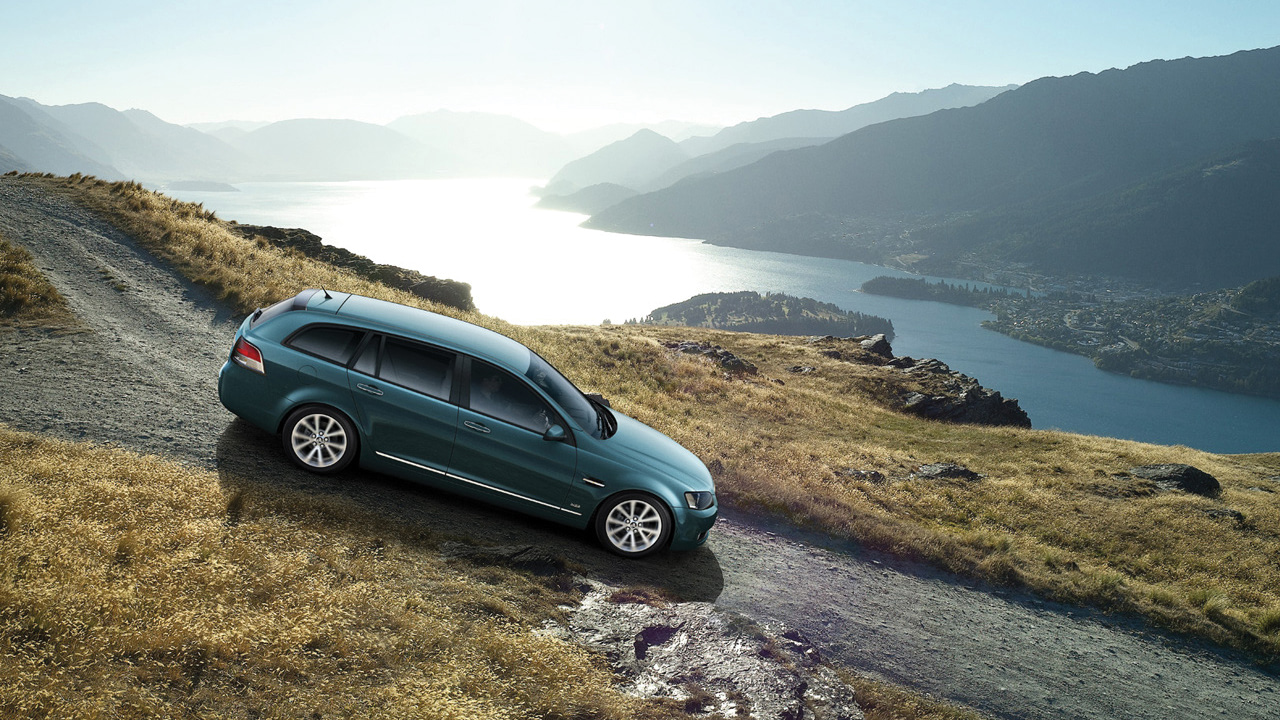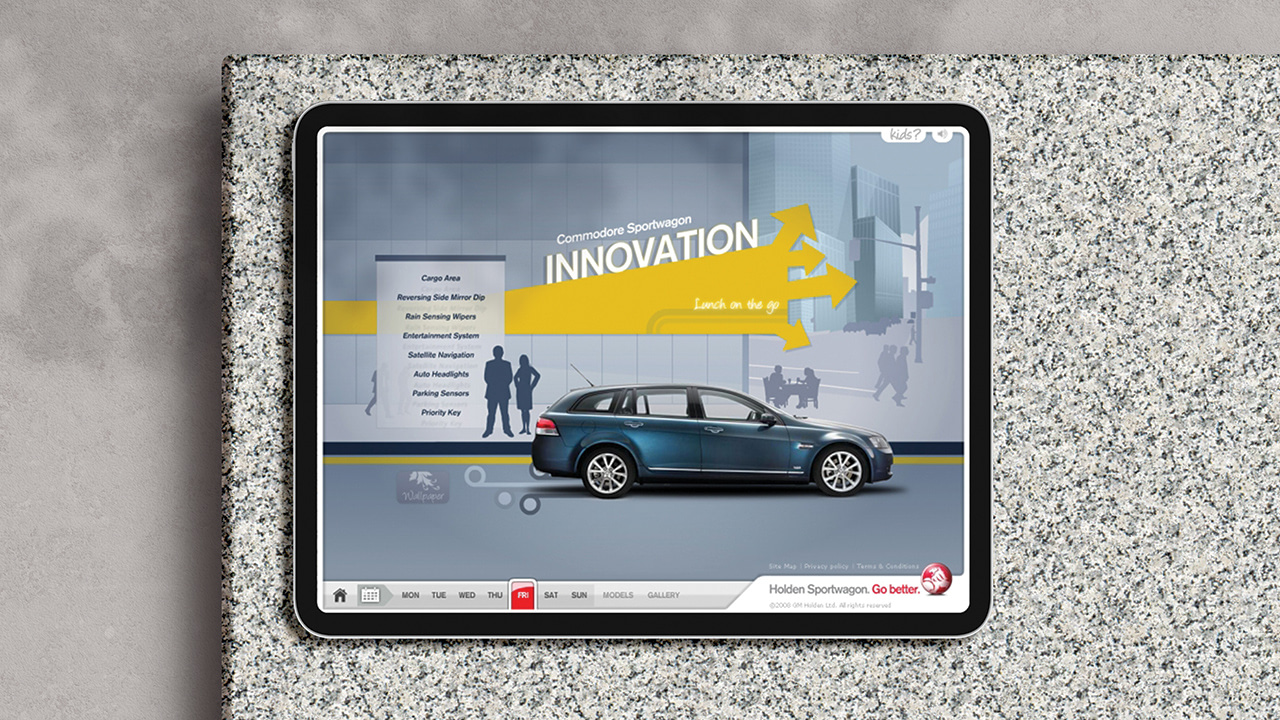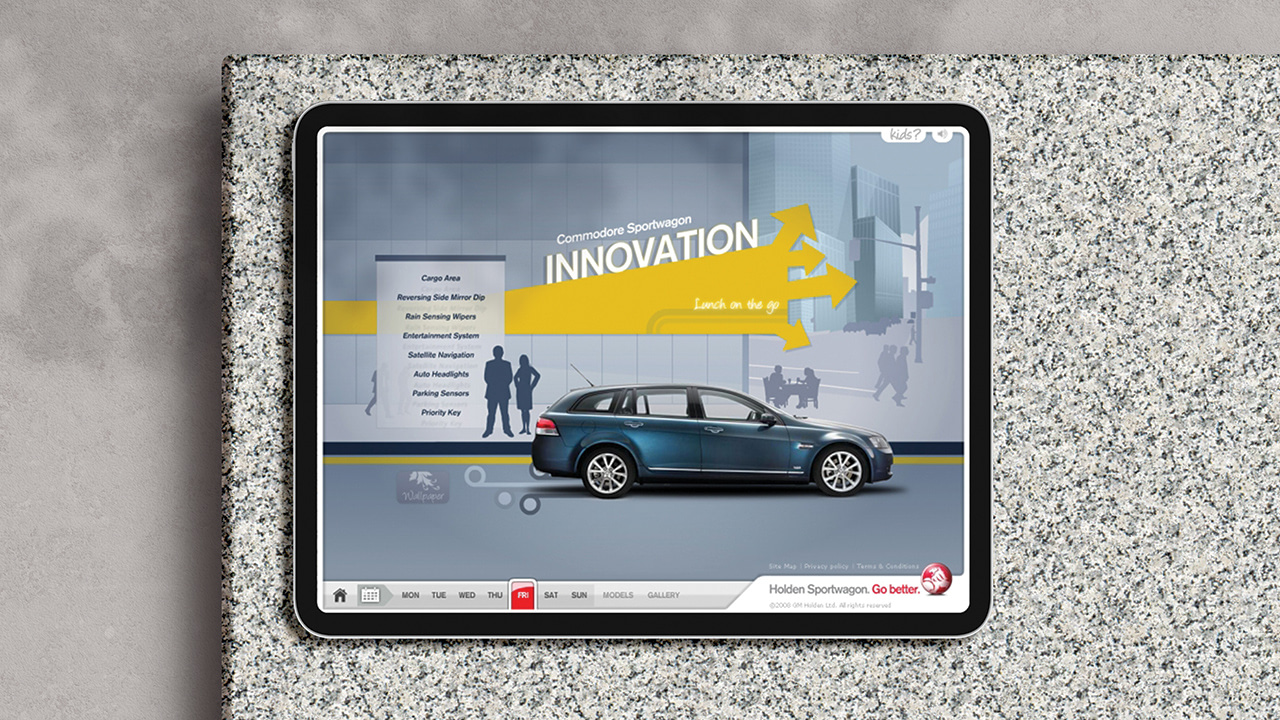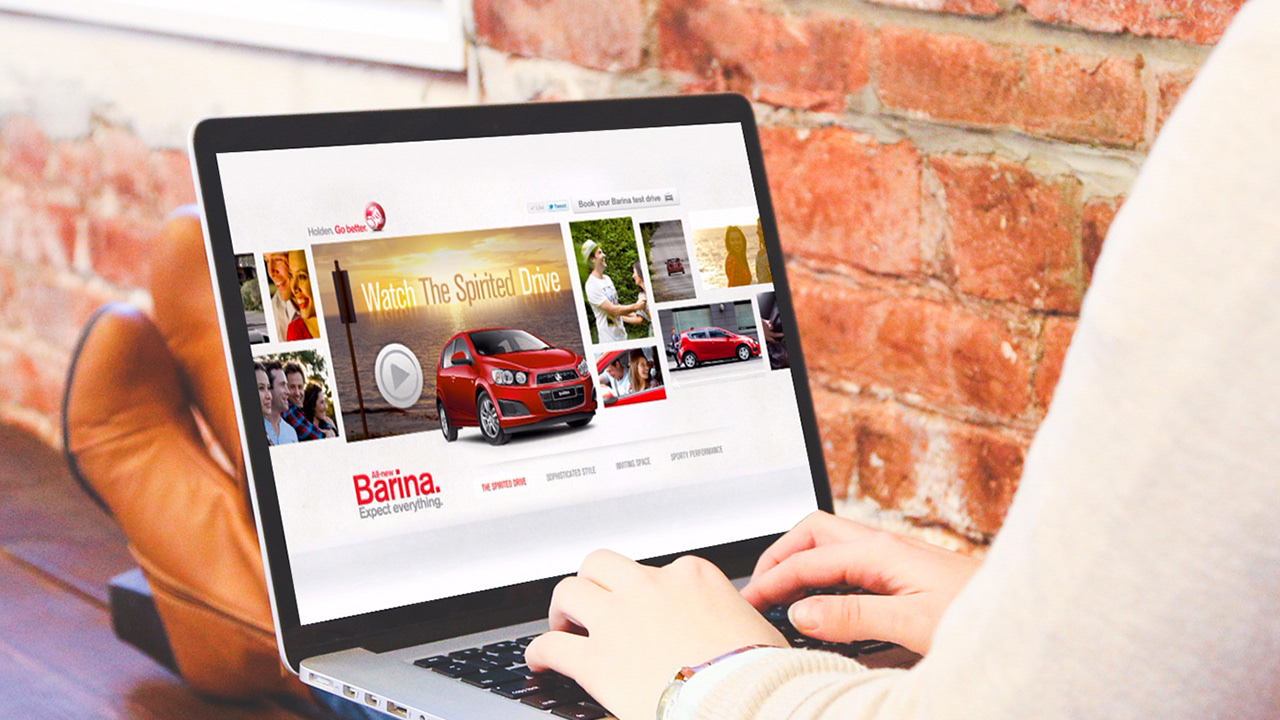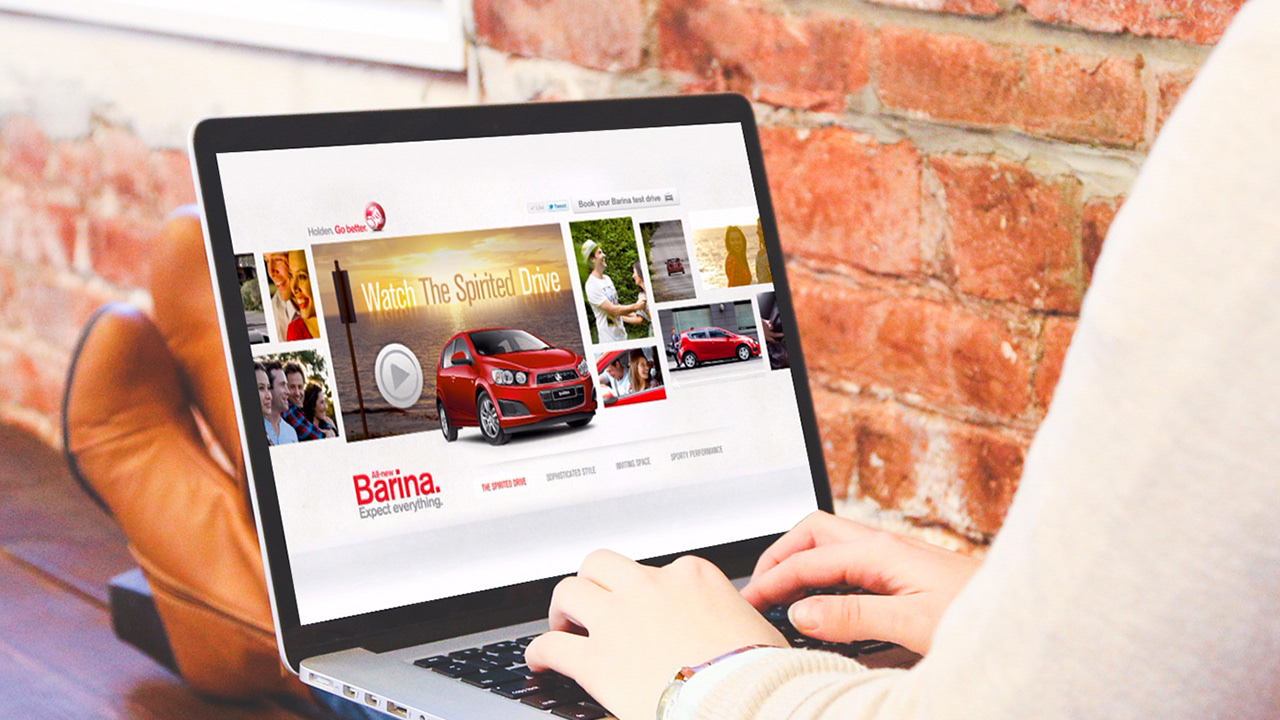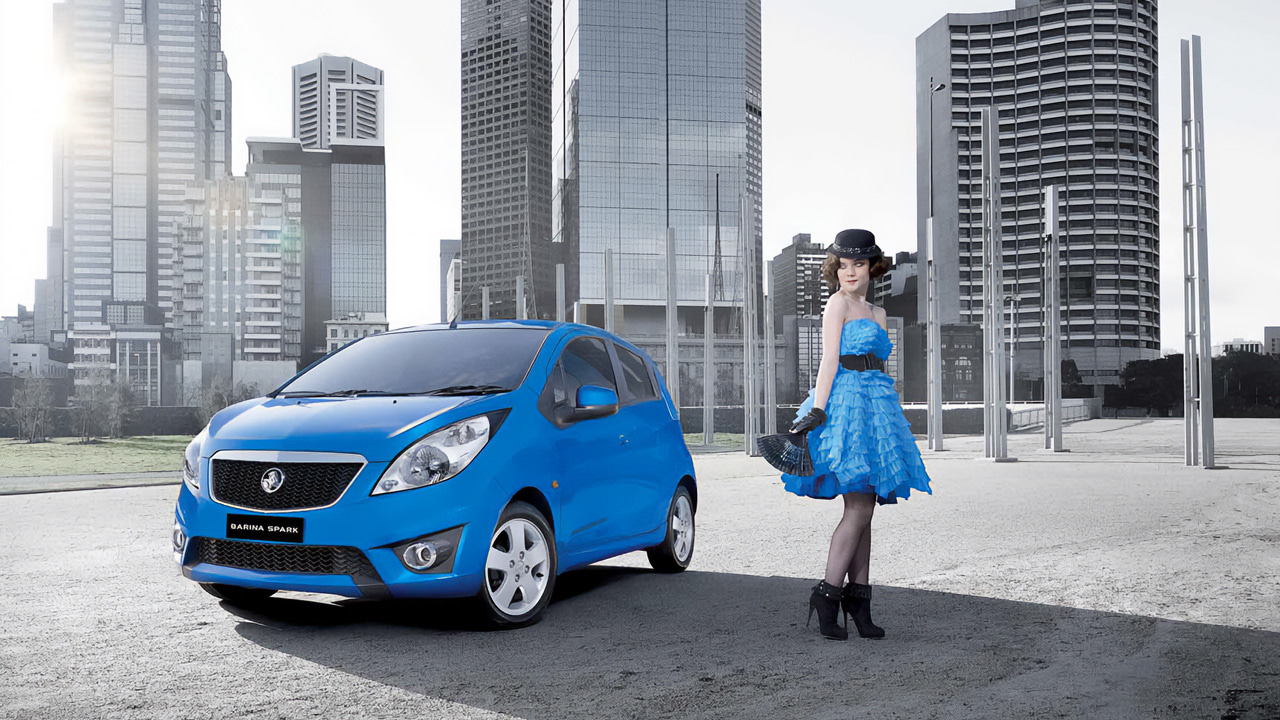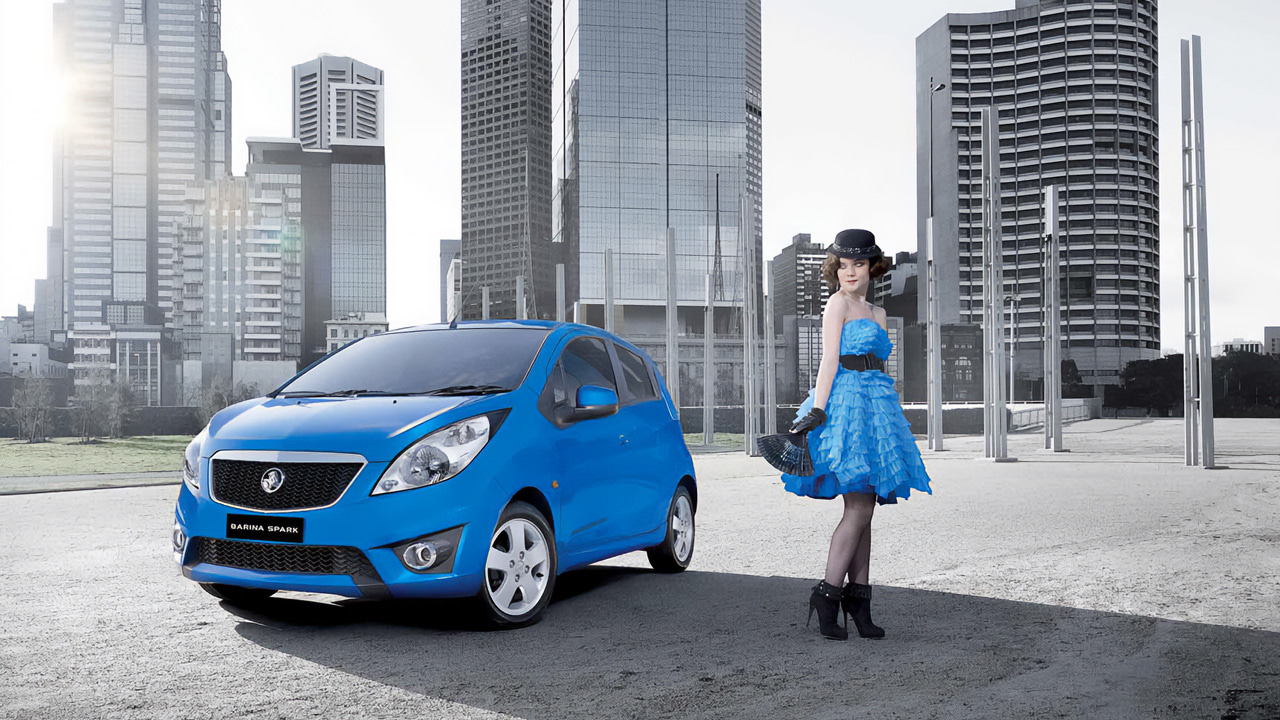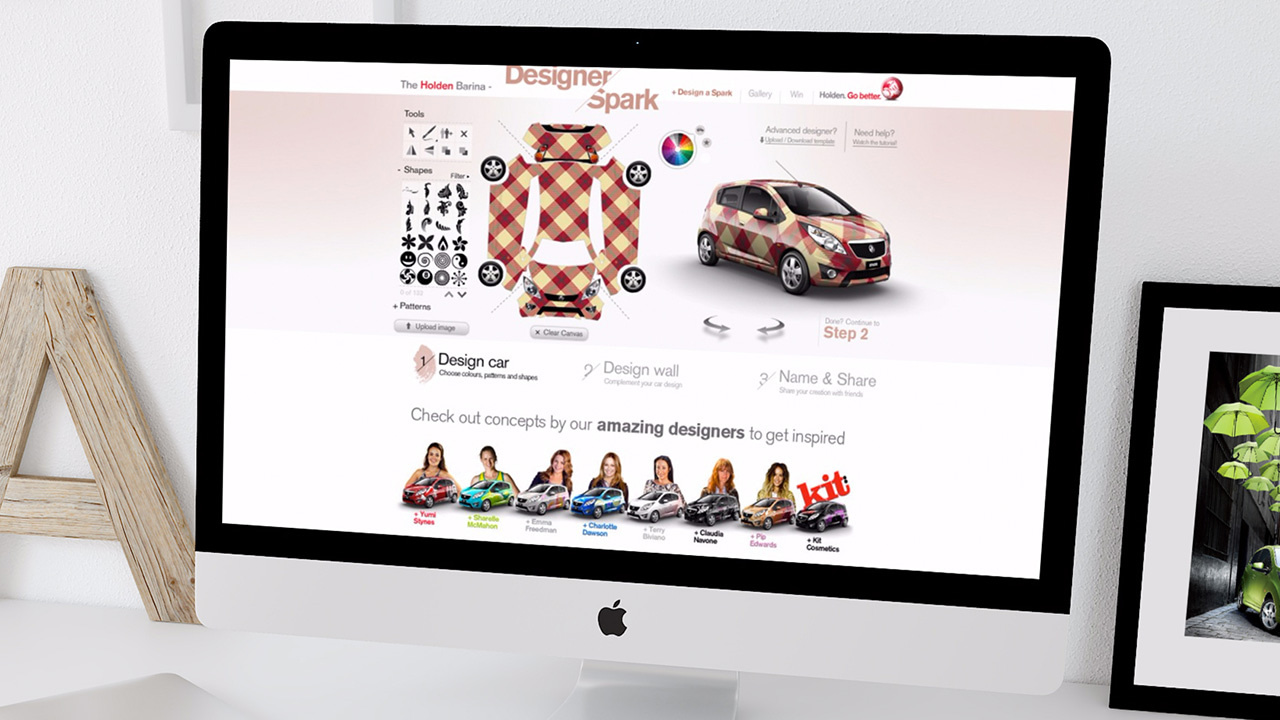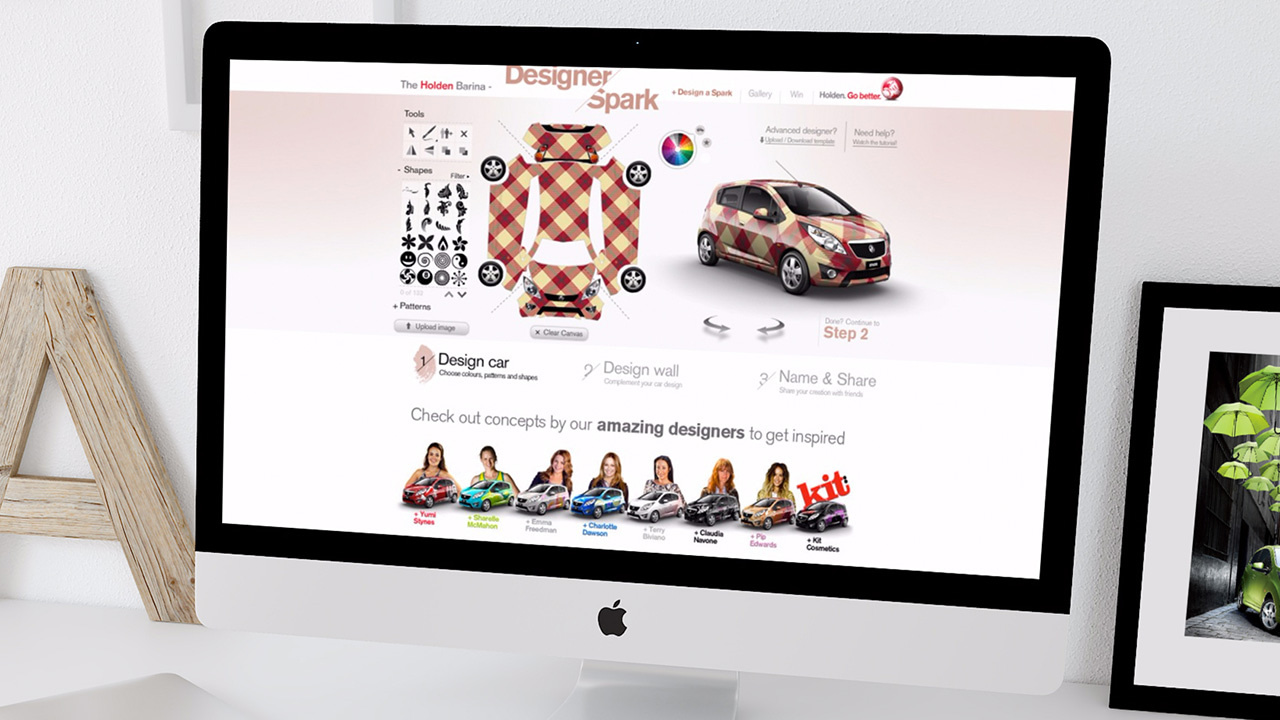 [unex_ce_button id="content_2wdogsu32,column_content_fyhblq9l9" button_text_color="#6769a9" button_font="semibold_italic" button_font_size="16px" button_width="content_width" button_alignment="center" button_text_spacing="2px" button_bg_color="transparent" button_padding="15px 30px 15px 30px" button_border_width="1px" button_border_color="#6769a9" button_border_radius="1px" button_text_hover_color="#ffffff" button_text_spacing_hover="2px" button_bg_hover_color="#000000" button_border_hover_color="#000000" button_link="https://tyjo.co/work/designerspark" button_link_type="url" button_link_target="_self" has_container="" in_column="1"]VIEW DESIGNER SPARK CAMPAIGN CASE STUDY[/ce_button]
AWARDS
Holden.com.au - MADC - Winner Best Retail Website
Designer Spark - ADMA - Silver / Best Website
Designer Spark - Adobe - Site of The Day
Sportwagon Life - W3 Awards - Gold Automotive
Revolutions In Sport - W3 Awards - Silver Automotive
Cruze with Pink - W3 Awards - Silver Automotive
Holden iQ - MADC - Bronze Best Digital
PRODUCT DESIGN LEAD / ART DIRECTOR
Ty Johnson, Chris Phillips, Brendan Imer

EXECUTIVE CREATIVE DIRECTOR
Gavin Heron

TECHNICAL DIRECTOR
Tom Ashmor, Erik Hallander

ACCOUNT DIRECTOR
Bobby Hollingsworth, Joan O'Reilly