Communion: Melbourne Club Night
PROMOTER / LIVE PHOTOGRAPHER / INTERACTIVE DESIGNER
Communion was born in the Summer of 2006 at London's Notting Hill Arts Club. Founded by Ben Lovett (Mumford & Sons), Kev Jones (Bear's Den), and producer Ian Grimble, it quickly grew into a community of musicians and fans, providing an independent platform for the best new artists.
Working collaboratively with the team in London, I brought the popular night to the Toff In Town in Melbourne in 2012, ushering in a 2 year period of showcasing some of Australia's best new talent and international guests.
The night featured a different lineup of 4-6 artists each month offering a creative platform for emerging, developing and established artists to perform in an environment that embraced collaboration and mutual support.
TYPE: LIVE PROMOTION RECORD LABEL / PROMOTER: COMMUNION MUSIC
OVER 50 ARTISTS PERFORMED
Artists to emerge from the Communion Melbourne stage include Vance Joy, Meg Mac, The Preatures and Holy Holy.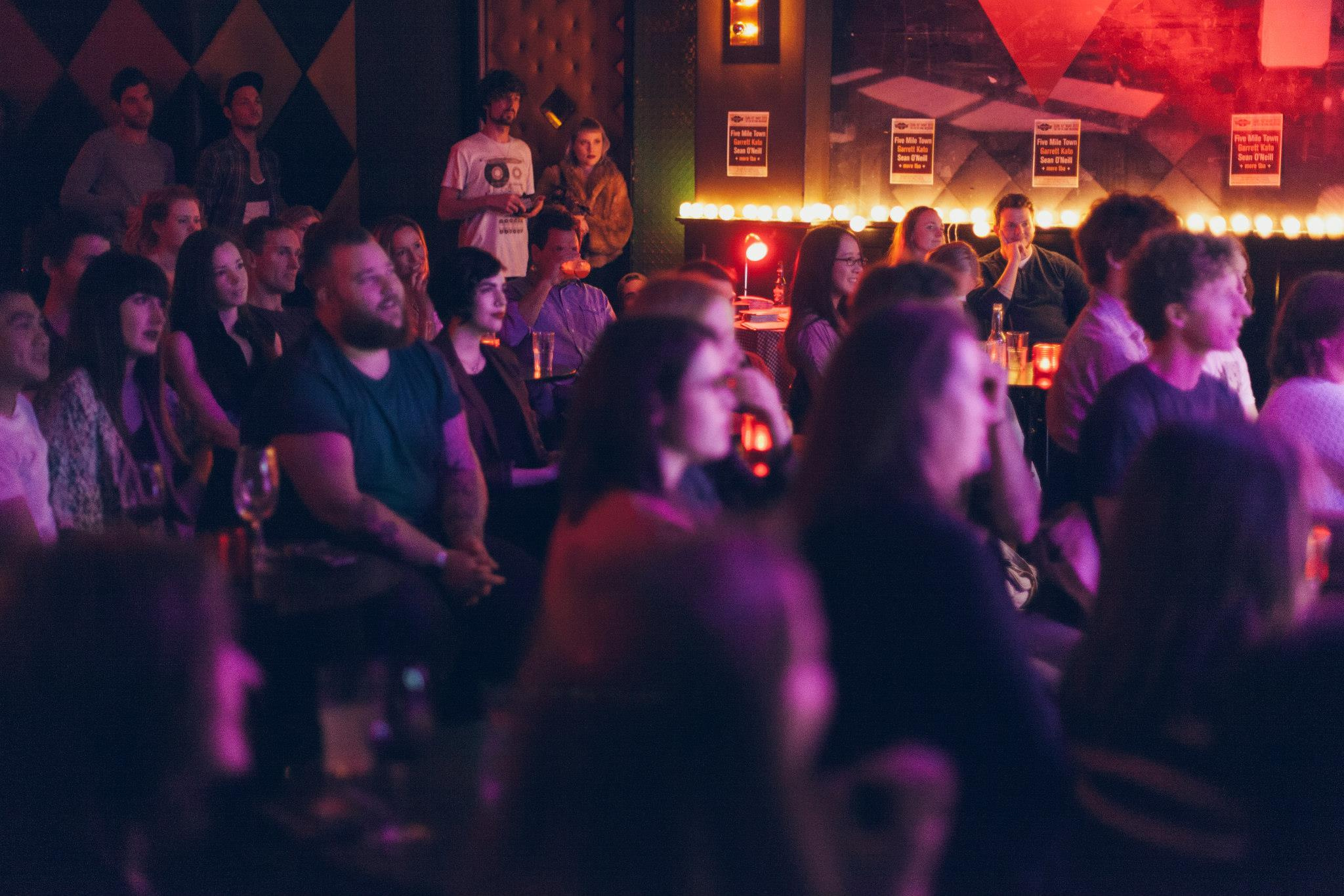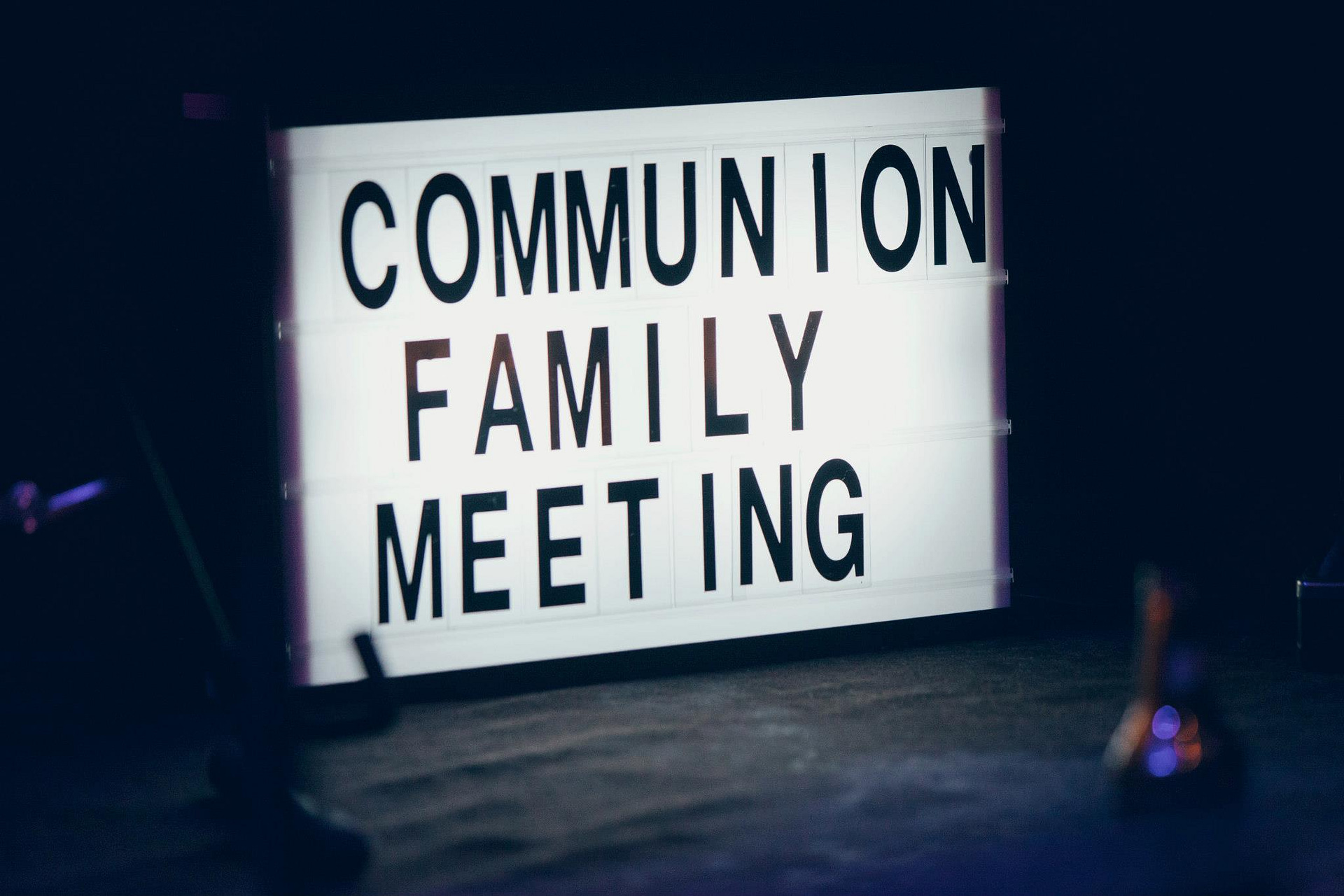 MARKETING
In addition to handling live promotion duties, I also took on all local marketing activities including writing press releases, managing social media, website design and on the street bill posting.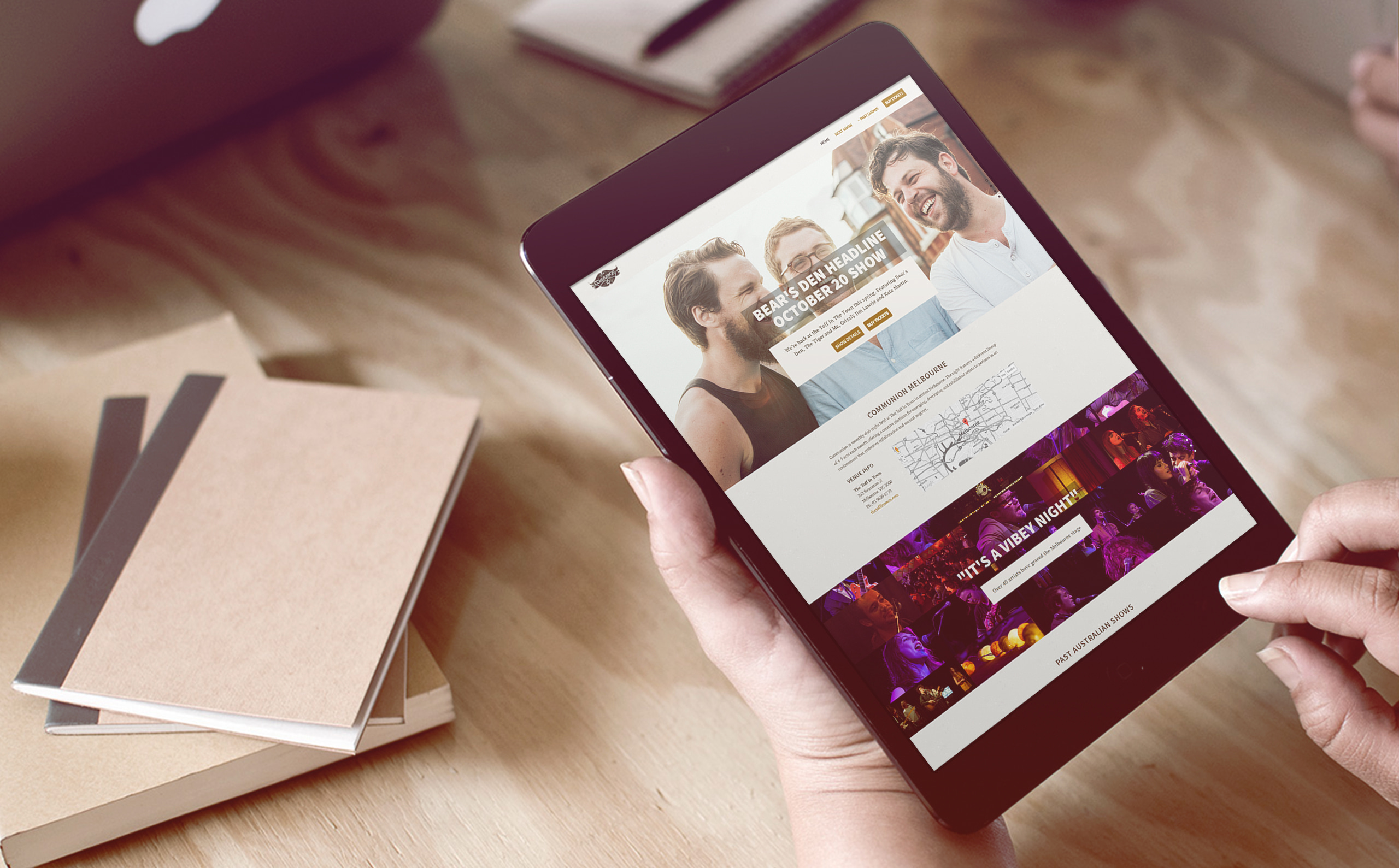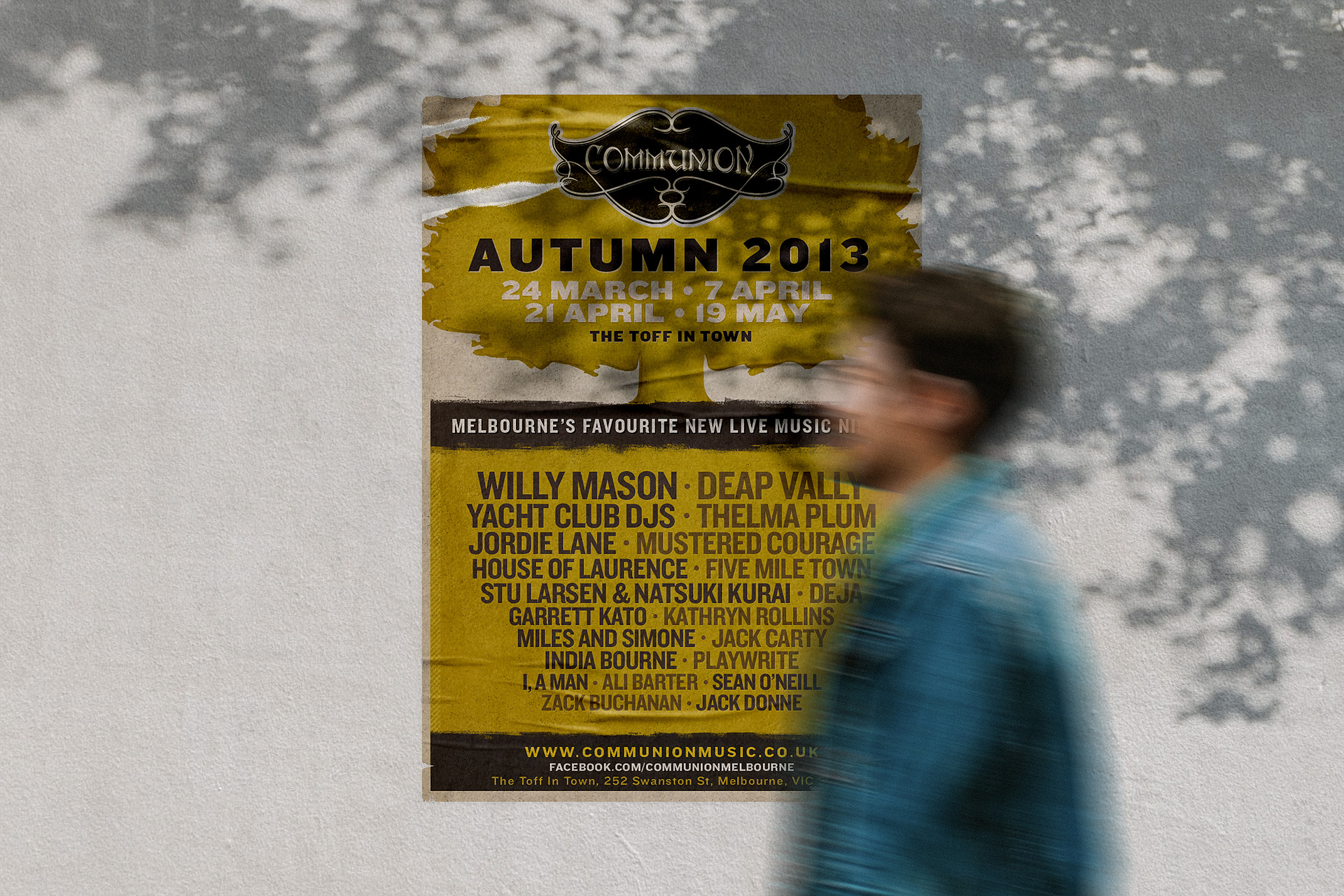 LIVE PHOTOGRAPHY
If I was going to organise a live show, then you can guarantee I was always going to shoot it too.
MATT CORBY PERFORMANCE AT COMMUNION MELBOURNE #1
VENUE & BOOKING AGENCY PARTNERS


PROMOTER / LIVE PHOTOGRAPHER / INTERACTIVE DESIGNER
Ty Johnson

PROMOTION ASSISTANT
Nikki Rastas, Al Parkinson, Sam Weber

COMMUNION UK
Ben Lovett, Maz Tappuni, Kevin Jones, Jamie Emsell, Helen Sims Heneker

POSTER DESIGNER
Franz Jeitz