CREATIVE DIRECTOR / DESIGNER
The team at Visual Jazz helped launch the new Barina Spark online with a bang. The campaign covered a large digital landscape and included not only new and improved model pages on Holden.com.au but also a special campaign site, Designer Spark.
The site allowed visitors to design their own Barina Spark and share it via social media for the chance to win a series of prizes including a brand new Holden Barina Spark.
We also developed a range of traffic drivers including online advertisements, EDMs and strong social integration, all resulting in visitors learning more about the vehicle's features and benefits.
TYPE: ADVERTISING CAMPAIGN CLIENT: HOLDEN AGENCY: VISUAL JAZZ ISOBAR
"It's really exciting. It's like a moving piece of artwork"
TELEVISION PERSONALITY, YUMI STYNES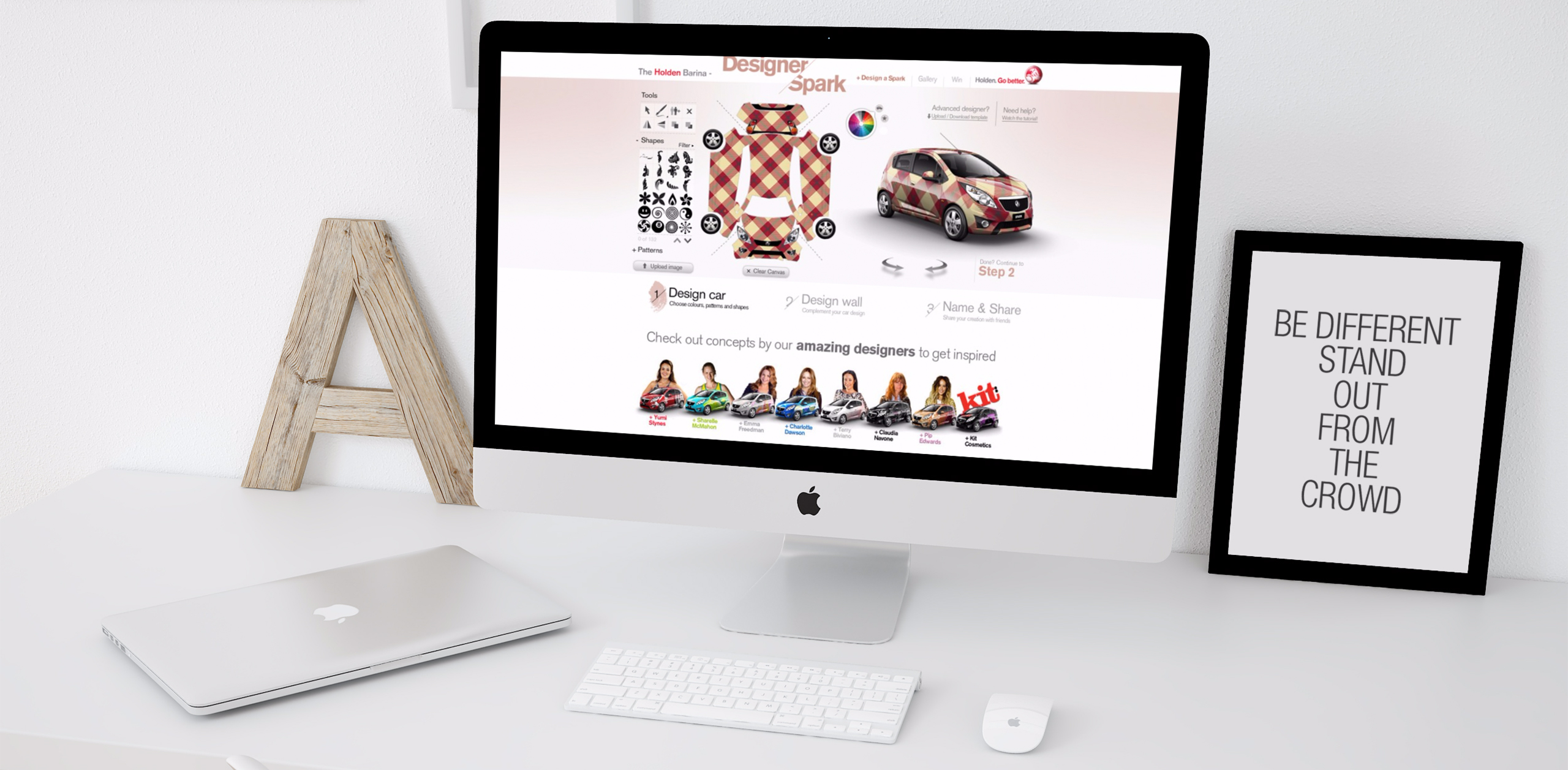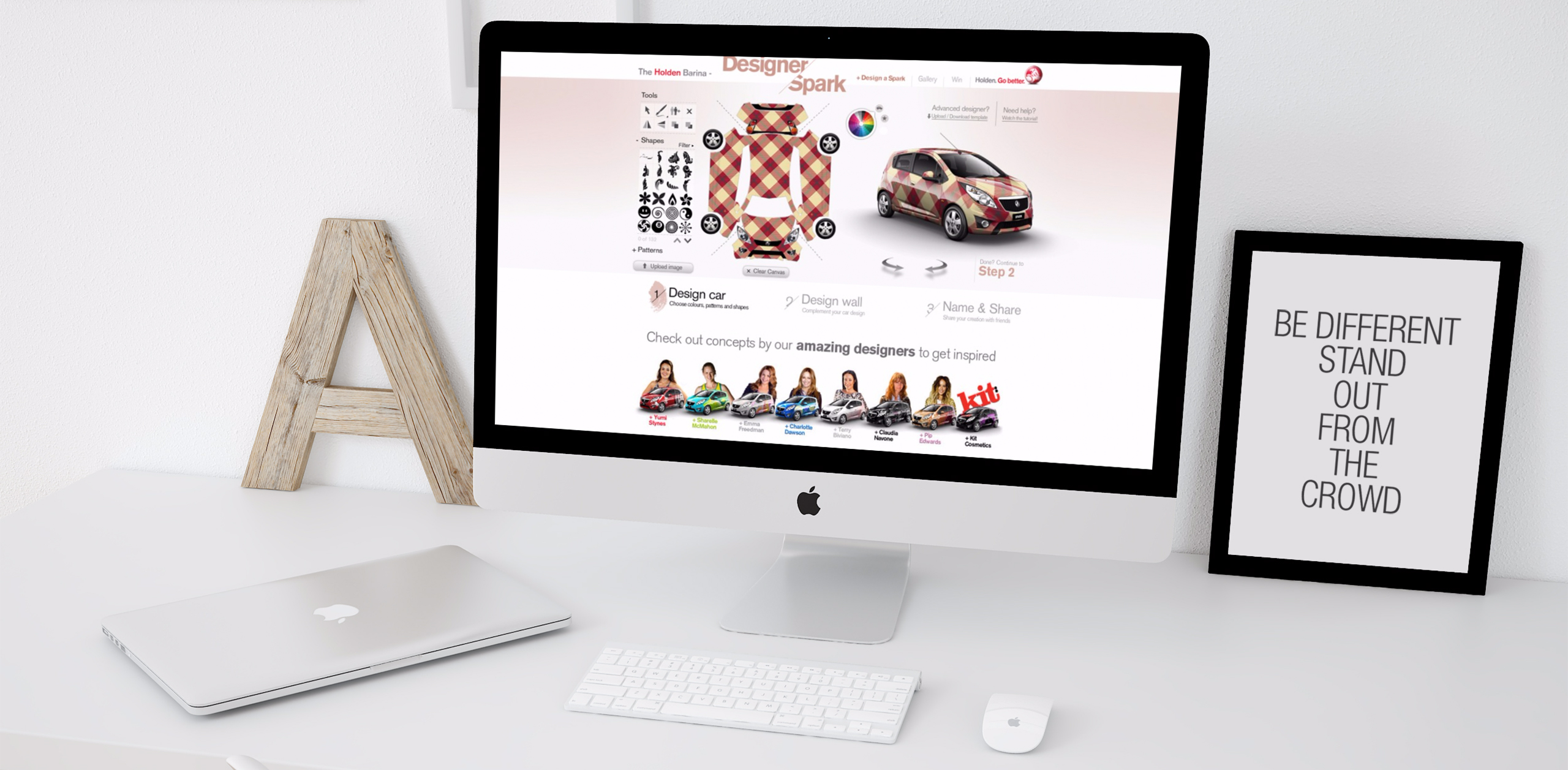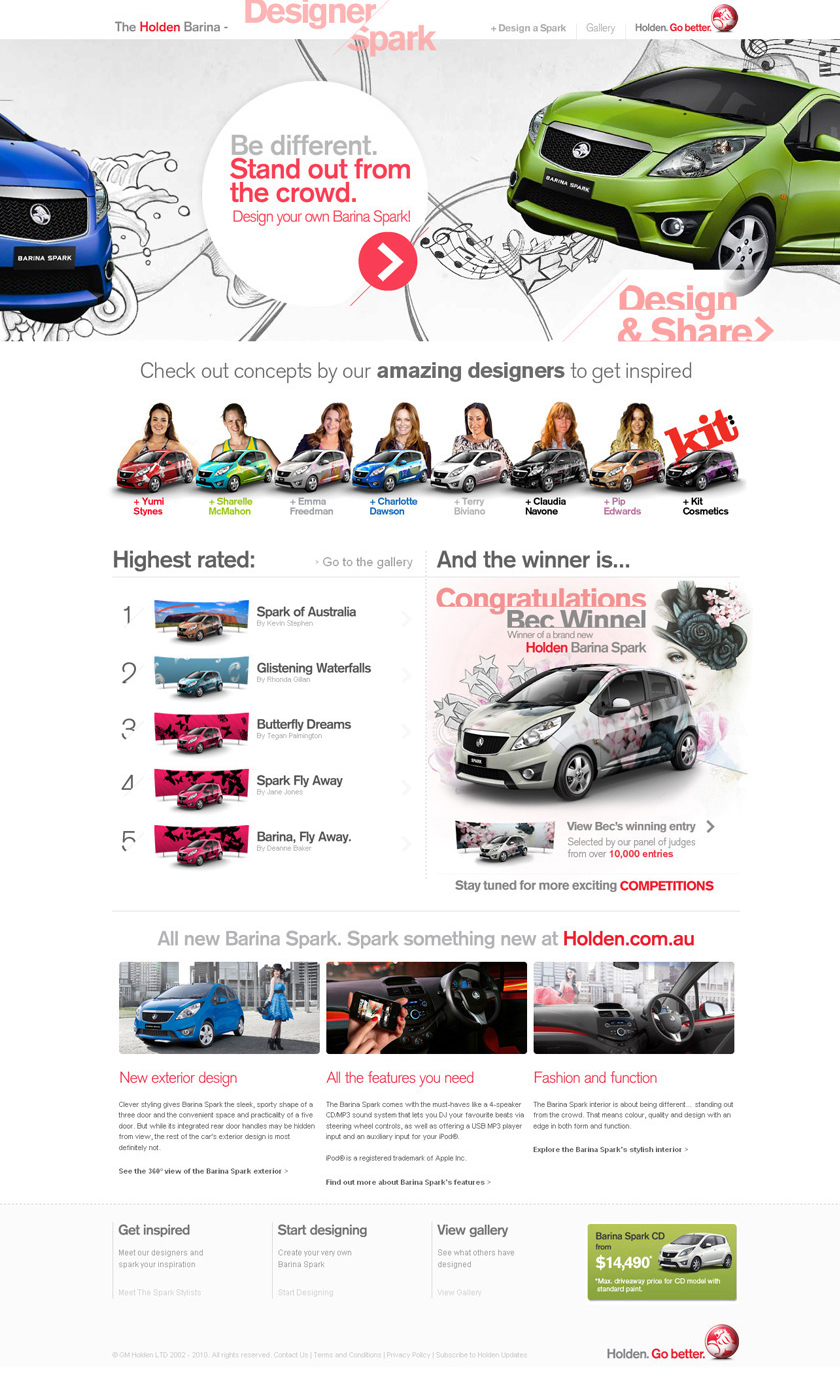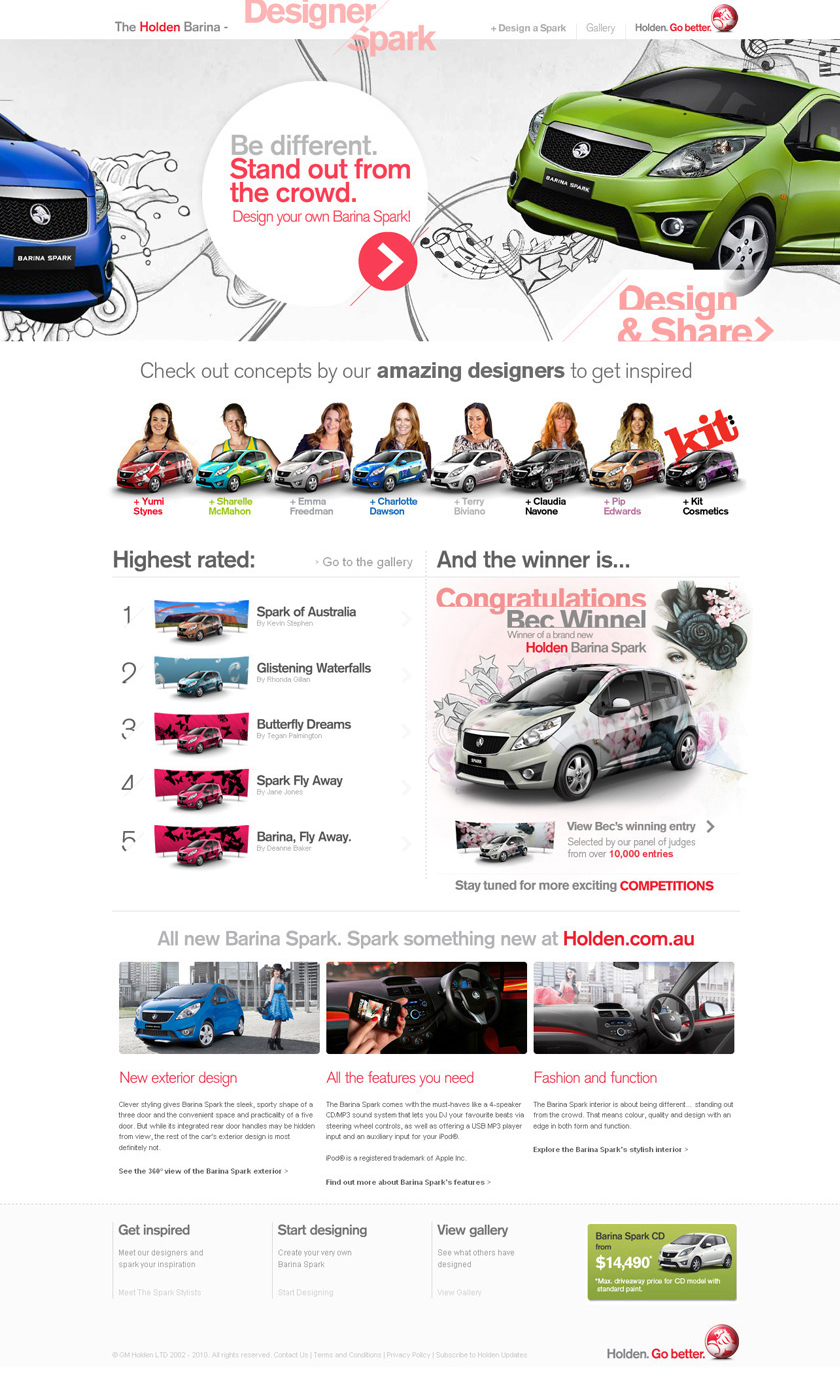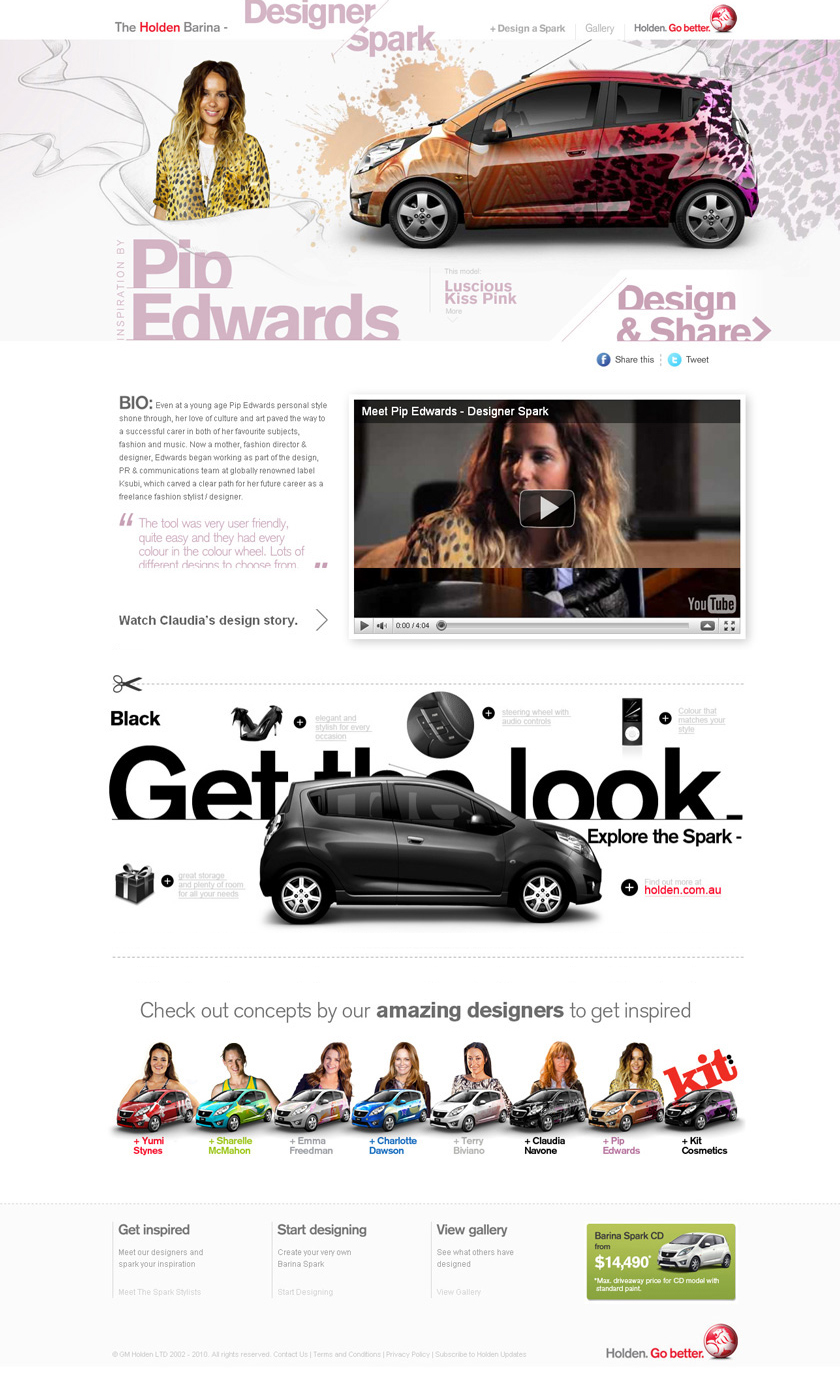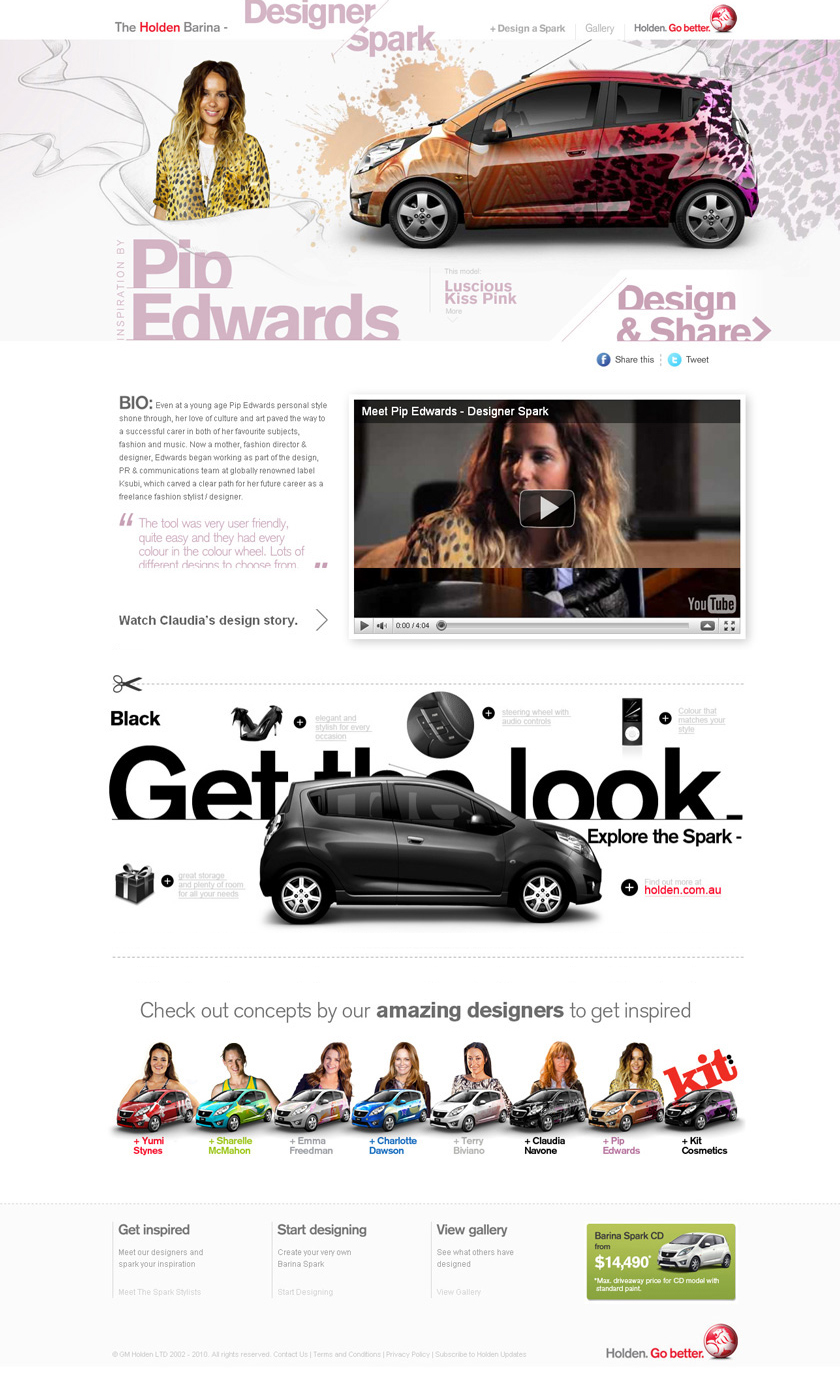 — DESIGN AMBASSADORS —
The campaign was supported by a video series of inspirational women each sharing their love of design by customizing their own Barina Spark.
— AWARDS —
ADMA - Silver Best Website (2011)
Cannes Lions - Cyber Short list (2011)
Adobe - Site of The Day (2010)
CREATIVE LEAD
Ty Johnson, Chris Phillips
-
EXECUTIVE CREATIVE DIRECTOR
Gavin Heron
-
SENIOR DESIGNERS
Christine Calo, Marshall Lorenzo
-
TECHNICAL DIRECTOR
Erik Hallander
-
FLASH DEVELOPERS
Stephen Woolcock, Mark Rosendorff
-
FRONT-END DEVELOPER
Andrew Greig
-
DIRECTOR
Dominic Allen, Genevieve Bailey
-
CAMERA OPERATORS
Joel Betts, Dominic Allen, Ty Johnson, Genevieve Bailey
-
INTERVIEW HOSTS
Ty Johnson, James Cook, Sammi Needham
-
AMBASSADORS
Yum Stynes, Sharelle McMahon, Emma Freedman, Charlotte Dawson, Terry Biviano, Claudia Navone, Pip Edwards, Kit Domestics
-